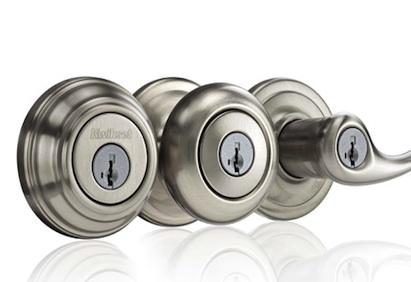 Schlage will no longer manufacture or sell its SecureKey products under the terms of a settlement with Kwikset.
Kwikset had alleged in a lawsuit filed in March 2010 that SecureKey infringed on Kwikset's re-keying technology patents for its SmartKey products. Schlage has agreed to stop selling the products by the end of this year.
"Kwikset is proud of the technology advancements we have introduced to the security industry and, therefore, believe it is critical to defend and preserve our intellectual property, which includes the re-keying patents, " said Kwikset President Brent Flaharty.
In a statement, John Evans, president of Residential Security Solutions, Ingersoll Rand (which owns the Schlage brand), said the company settled the suit so it could focus on "delivering the residential security innovations that consumers deem the most important" and that Schlage will continue to offer locks with other existing technology.
"The SecureKey cylinder is only a mechanism to re-key a lock; the core Schlage product that consumers have come to prefer and trust for their security remains the same," Evans said. "We remain confident in our SecureKey products and will continue to provide customer support and honor all valid product warranties."