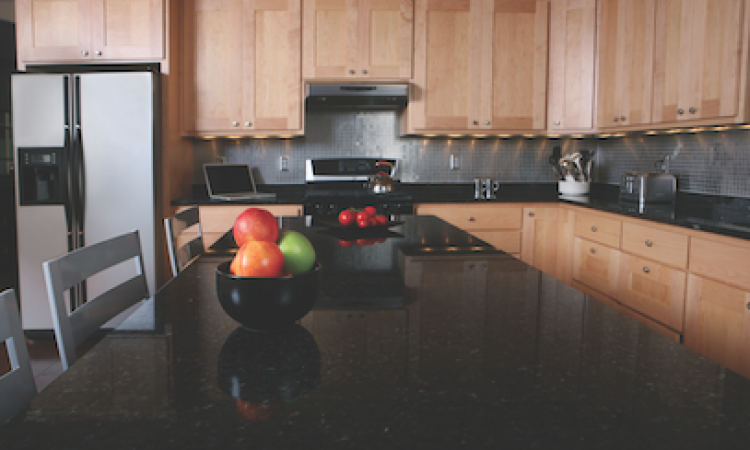 Even in a downturn that's slowed business for most remodelers, kitchen projects continue to be popular, accounting for a bigger share of business than ever.
That's according to the latest Professional Remodeler reader survey, which found that as homeowners opt to forgo larger additions and focus on making smaller improvements, kitchen projects are one of the big beneficiaries.
Growth market
For a significant portion of remodelers, kitchens represent a bigger percentage of business than they did just a year ago. Forty-one percent of remodelers said kitchen business had increased over the last year, compared with just 25 percent who said it had decreased and 34 percent who said there had been no change.
Of those who experienced an increase in business, 27 percent saw their kitchen business increase by more than 25 percent over the last year and 47 percent experienced a 10 to 25 percent increase.
It reflects a shift to smaller needs-based projects away from larger "wants," many remodelers said.
Kitchens are "more common than an addition," said one remodeler. "Instead of a bigger house, people are just wanting to improve the space they have."
Larger companies also were more likely to see kitchen business increase. Nearly half of companies with annual revenues between $1 million and $5 million reported an increase in kitchen projects over the past year, compared to less than 40 percent of companies with revenue of less than $1 million.
The annual Professional Remodeler Business Results studies have shown those larger firms to be doing more of the big-ticket projects such as whole house remodels and additions, so the shift to smaller projects would seemingly be more likely to affect them.
"Years past, the kitchen renovation has been more to do with a whole house renovation," said the president of a larger design/build firm. "Now a lot of our calls are for kitchen renovations only."
Overall, 29 percent of remodelers said kitchens represent more than half of their business. About half of remodelers are getting 10 to 50 percent of their business from kitchen projects. (Twenty-seven percent said it accounted for 26 to 50 percent of their business and 25 percent said it represented 10 to 25 percent of their projects.) Only
19 percent said kitchens are less than 10 percent of their business and just 4 percent report no kitchen projects in the last year.
Prices hold steady
For most remodelers, the average kitchen falls somewhere between $10,000 and $50,000, with 34 percent reporting an average price tag of $10,000 to $25,000 and 30 percent pricing the average job from $26,000 to $50,000. Still, 22 percent of remodelers said their average price was more than $50,000 (and 2 percent put it above $100,000). That falls right in line with past Professional Remodeler studies, which put the average kitchen price tag at $25,000 in 2009 and $30,000 in 2008.
There was no clear trend in the direction prices are going, though. While 38 percent of remodelers reported an increase in average price for a kitchen remodel over the last year, 34 percent said their average price had decreased and 29 percent experienced no change. About 64 percent fell within a range from a decrease of less than 10 percent to an increase of less than 10 percent.
Many remodelers reported receiving increased price pressure from homeowners. "People are very price sensitive," said one remodeler. "Things need to be broken out so they can pick and choose what they want."
Many remodelers said lack of financing was a main culprit in price pressure.
"More and more difficulty for my clients to find any kind of credit or financing," said one. "Most can only do what they can for cash."
Said another, "Financing is harder to get. Clients compromise on finishes due to budget constraints. Require re-bidding project several times to get to a sale."
There does seem to be a benefit to specialization. The more kitchens were a focus of a company's business, the higher that average price. Of those companies that had kitchens as less than 25 percent of their projects, 60 percent reported an average job price of less than $25,000. Of those companies that get more than half of their business from kitchen projects, 64 percent reported an average price of more than $25,000 and 31 percent had an average price of more than $50,000.
At the same time, companies with a high specialization in kitchens (and higher average prices) also saw the greatest erosion in prices. Half of companies that garnered 75 percent or more of their business from kitchen projects experienced a decrease in price, compared with less than a third of other companies.
Remodeling for themselves
The days of spending $75,000 on a kitchen to increase the value of your home by $100,000 are long gone, and the choices homeowners are making reflect that.
Preparing for sale was the lowest-ranked of five popular reasons to remodel homes, with 63 percent of remodelers ranking it fifth. The top reason clients are choosing to remodel is to update the appearance, according to 42 percent of remodelers. Sixty-four percent of remodelers ranked it as one of the top two reasons.
Improving the usability of the space was the only other factor chosen by more than half (54 percent) of remodelers as one of the top two reasons. Thirty-four percent ranked replacing old appliances that high and 30 percent cited clients looking to create more space.
"The kitchens we've taken on in the past year have been geared more toward updating and staying put for the foreseeable future," said one respondent.
"People are staying in their homes longer due to the economy and want their kitchens to be either more useful or become their dream kitchen," said another remodeler.
When homeowners do choose to remodel, countertops and cabinets are the top things they're choosing to upgrade. Forty-nine percent of remodelers cited cabinets as the top features clients want to address and 26 percent noted countertops. However, 73 percent of respondents said countertops were one of the top two features homeowners wanted to address compared with 64 percent of those who said the same about cabinets. Appliances, sinks/faucets and flooring ranked much lower.
"We've primarily seen a decrease in the purchase of 'premium' type products like commercial appliances," said a remodeler. "Everyone is more budget conscious and less likely to splurge on special items."