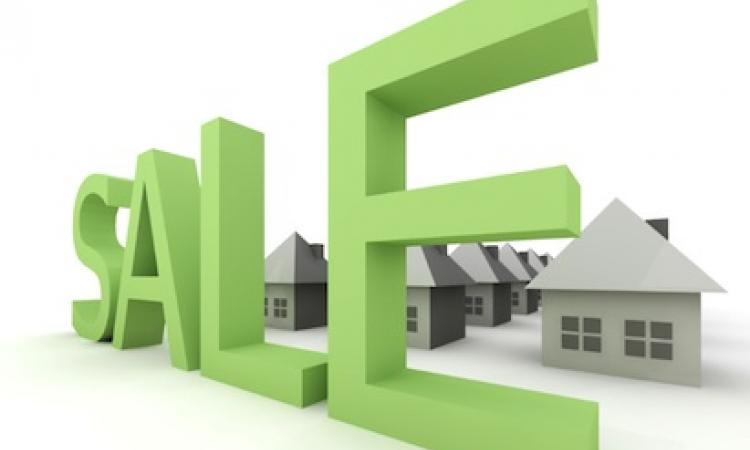 Most showrooms are not as productive as they could be and if you don't have one, that's great. This article will help you prepare for what is an integral part of a good marketing plan. In short, a well-designed, well-run showroom contributes to the development of prospects, customers and revenue.
Decide what you want from your showroom
Let's assume your design elements will be up to date and attractive, making it an interesting place for prospects and customers to visit. That means it is developed to attract, intrigue and hold the interest of prospects that come to the showroom.
Will you use it for demonstrations, closings or rehash? If so, give some thought to how this can take place with privacy that allows concentration on the needs of your prospects and yet not interrupt the flow of other activity in the showroom. If the area accommodates it, have one or two small offices or private areas where demonstrations or closings can take place without onlookers or interruptions.
Rehashing and consumer interest programs
To drive interest, you should consider consumer seminars. Utilize your current and past leads in your database to attract prospects and past customers, and schedule seminars on how and why to improve their home. You may attract a sizable attendance. Most companies utilize their past prospects' and customers' email addresses — or utilize a company newsletter which becomes a vehicle to build attendance.
One of our clients who has conducted seminars in their showroom wrote more than $2 million in new contracts in 2011 — 30 percent of which came from "rehash." Be sure to make it easy, comfortable and safe for participants to attend on evenings and weekends.
Design elements
Beyond color, spacing and textures, try to give it a "home-like" feeling — helping prospects visualize this project as a part of their home. Treat the prospects as guests, but don't make them too comfortable. If the prospect is there for a first visit, the 10- or 15-minute visit should be directed to learning more about them (the prospect), their home, past projects, how long they've been looking, what is their level of interest and how much information and misinformation they have.
In the case of new prospects, remember your goal is to set an appointment to visit their home and the project. If this first visit goes beyond 15 or 20 minutes, you are probably giving out too much information; some of it may be inconsequential or detrimental until you have seen the project.
Information Overload
The use of photos (completed jobs) in the showroom is often overdone and ends up confusing the prospect, which may detract from the actual visit to the project. Here is where a laptop or iPad comes in handy or, for a larger area, a 50-inch flat screen.

Have pictures or schematic drawings of various home styles (Cape Cod, traditional, etc.). Ask which drawing comes close to their home. Determine the age and other factors and ask them to picture how they would like their home to look when the project is completed.
You can then ask questions regarding home values, past projects and other information which will help you identify many issues including home values and how they would like to view their project when completed. While this process is on-going, remember in this case it is more important to gain information than give information.
Why scripting?
If you are selling a singular product, i.e. basement refinishing, roofing, windows, bath refitting, etc. the prospect will often ask for a "ball park price." This may be a good sign, but under no condition should you quote a price until you view the project.
Script all showroom personnel with a "depends" answer. A "depends" answer lists all of the items that have to be seen in order to quote a legitimate price in writing. Point out that consumer protection organizations (the Better Business Bureau for one) suggest that homeowners not accept estimates/prices/proposals unless they are detailed in writing.
Showroom personnel
We frequently see a well-designed, well thought out and expensive showroom in the proper location manned by the wrong people. Anyone charged with greeting customers/prospects has to be sales-oriented. Notice I did not say that they should be a salesperson. Unless you have a prospect that falls into the category of "rehash" or is there for a seminar, your salespeople are not the ones to perform this task (more about that shortly).
Most of our clients with successful showrooms have designated people to respond when a customer enters. They have been behaviorally profiled (a simple and inexpensive method) to establish that they are or can be taught to be sales-oriented. They follow a scripted routine which goes something like this:
Greet and relax prospects: Avoid "May I help you?" Replace it with phrases such as, "Thank you for visiting our showroom."
Explain that you are here to guide and respond to their questions. Find out how they would be most comfortable: (A) Examining your various displays to determine something to their liking (B) Examining the display which most aptly fits their interest, or (C) Having you guide them through the displays and answering their questions.
Attempt to have them define their goal in visiting your showroom (i.e. long range interest; need for information; in early stages of the project; would like to get some idea of the cost/investment necessary).
Remember the goal here is not to sell the job, but to sell the value of a visit to their property and how it benefits them.
Goals of the showroom guide
The purpose of the showroom guide (promoter) is to build rapport and sell the value of a visit — to acquire information that will make follow-up contact welcome — and to make the process of shopping for a home improvement project enjoyable and to let them know their visit is appreciated.
Here are some hard and fast rules. No gum chewing and no eating or drinking in the showroom. Nonsmokers are best, as recent surveys indicate that many nonsmokers are offended by the smell of smoke on someone with whom they are interacting. Despite your personal habits or those of your employees, remember it is your job to make the prospect comfortable.

Should you offer refreshments? Certainly nothing wrong with offering water, soft drink or coffee. Be sure these are stored and prepared outside of the display area. Ask permission to take notes on a form or preferably on your computer.
Why not have salespeople as showroom guides?
For the most part, salespeople will want to start to sell the job to evaluate and qualify the prospect for levels of interest. Salespeople are often gregarious and have personal stories which they interject into the meeting.

Unless this is a situation where the project can be sold such as in rehash or a revisit, the salesperson will find it difficult to simply follow the rules and set an appointment. Remember, a showroom and its personnel can set the stage for what will follow — a satisfied customer.
David Alan Yoho is a senior account executive with Dave Yoho Associates, the oldest, largest and most successful consulting group serving the home improvement industry. He is featured on the best-selling recorded series "Leads, Leads, Leads." For more information on his live seminars or consulting services call (703) 591-2490 or visit www.DaveYoho.com.