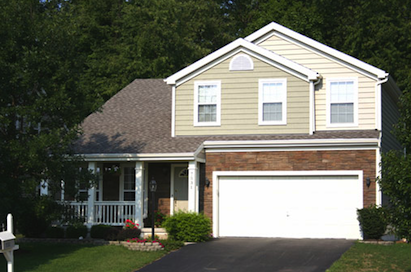 Atlanta-based Georgia Gulf Corporation has purchased Exterior Portfolio by Crane from the Crane Group, creating the country's third-largest siding company.
Exterior Portfolio, headquartered in Columbus, Ohio, is a leading U.S. manufacturer and marketer of siding products with 2010 revenues of approximately $100 million and adjusted Earnings Before Interest, Taxes, Depreciation and Amortization (EBITDA) of
approximately $10.5 million.
Exterior Portfolio markets siding and related accessories under the CraneBoard, Portsmouth Shake, Solid CoRe Siding and Architectural Essentials brand names.
"Exterior Portfolio is a recognized leader in the premium insulated siding category with a strong national network of distribution partners in the United States. This acquisition is a strong fit with our Royal Building Products business, and the combination will create the third-largest vinyl siding manufacturer in North America," said Paul Carrico, president and chief executive officer of Georgia Gulf.
Georgia Gulf acquired Exterior Portfolio free of debt for a total net consideration of approximately $72 million.
"This acquisition supports our growth strategy by providing us with a larger presence in the United States and additional product offerings in the premium siding category, as well as a new customer for the Company's chemicals businesses," said Mark Orcutt, executive vice president of Building Products, Georgia Gulf. "We are pleased to welcome Exterior Portfolio's employees to the Georgia Gulf and Royal Building Products family."