Straight Stairs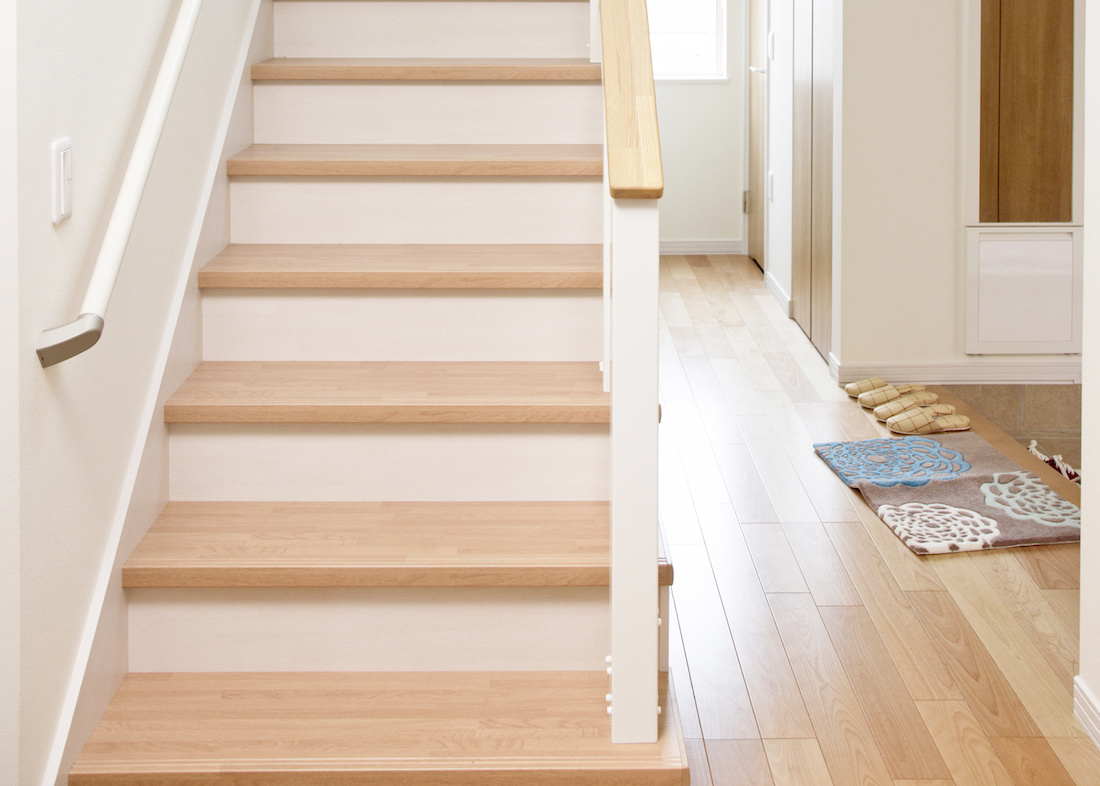 The simplest, and also the most dangerous, since, if you slip at the top, your probably in for a ride to the bottom. This style is the easiest to retrofit for a stair glide in the case of an aging-in-place remodel.
L-shaped Stairs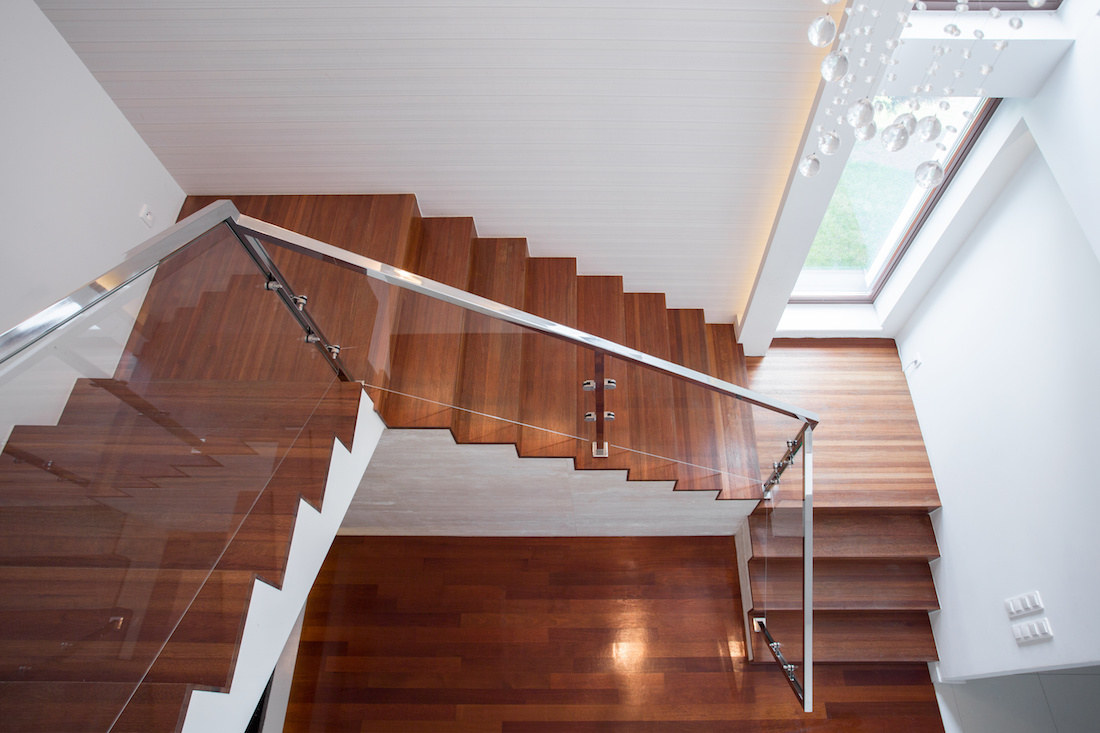 Up to a landing and turn creates some interest and mystery. This is the second-easiest design to retrofit for a stair glide.
U-shaped Stairs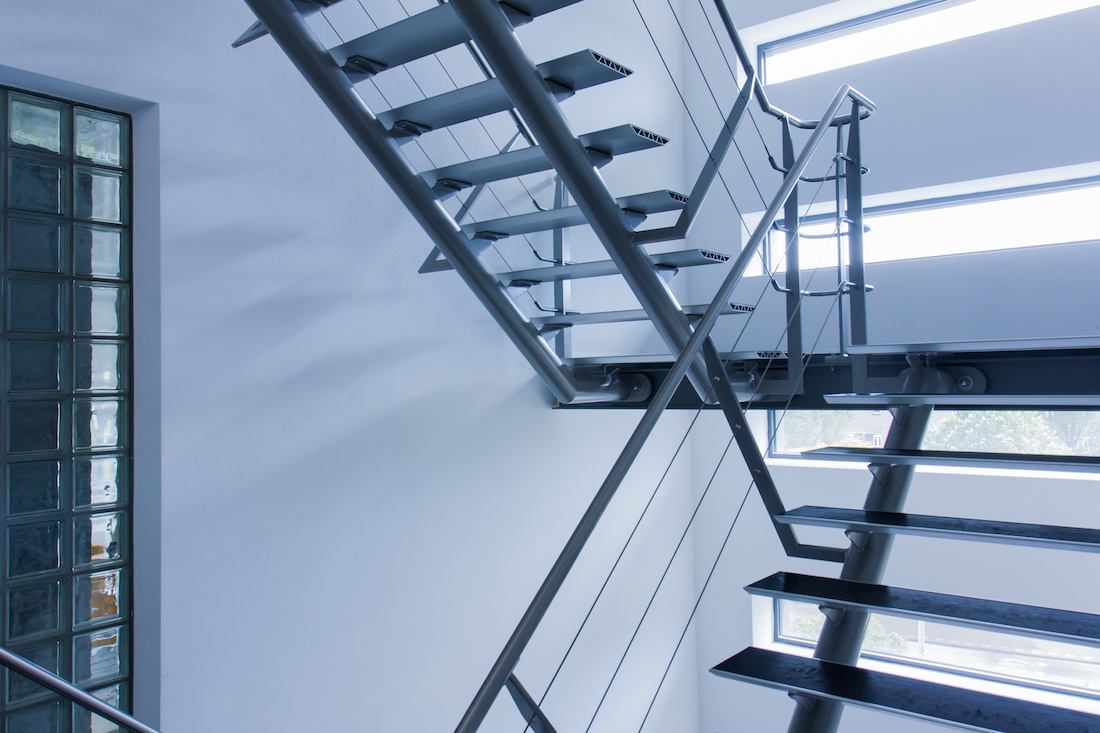 One of my personal favorites, as there is never more than half a run to a landing, whereupon the stair doubles back. A bit harder to move furniture up or down.
Winder Stairs or Circular Stairs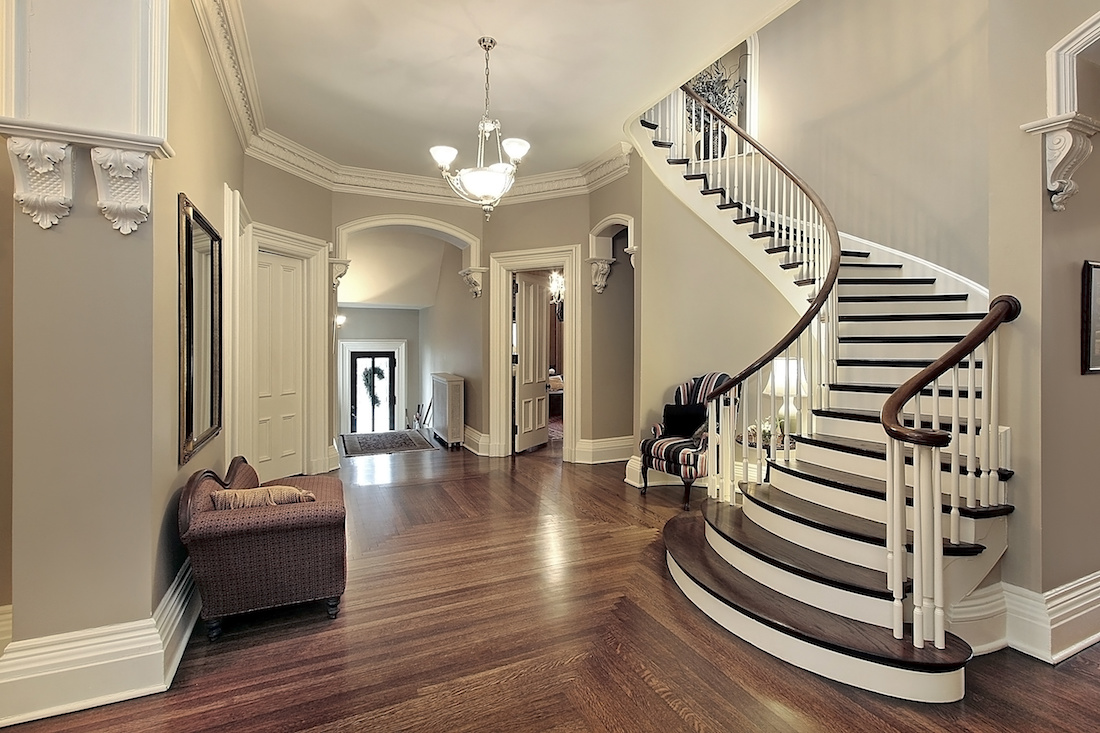 Sometimes, when space is at premium, we must take a flat landing and break it in two pie-shaped pieces, creating winder stairs. Not ideal, but it can work well, particularly if you have railings on both sides. Note: In contradiction to popular belief, circular stairs don't save any space. A 6-foot-diameter circular stair takes up 36 sf. A straight 3x12-foot stair takes up the same 36 sf and is a heck of a lot easier to move furniture up and down.
---