"A harmonious dance between modern styling and traditional details."
With the redesign of the floorplan to better use existing square footage, the house now has a central space to serve as a hub for activity. Moving the kitchen to the formerly oversized family room created a more cozy space, complete with an updated fireplace,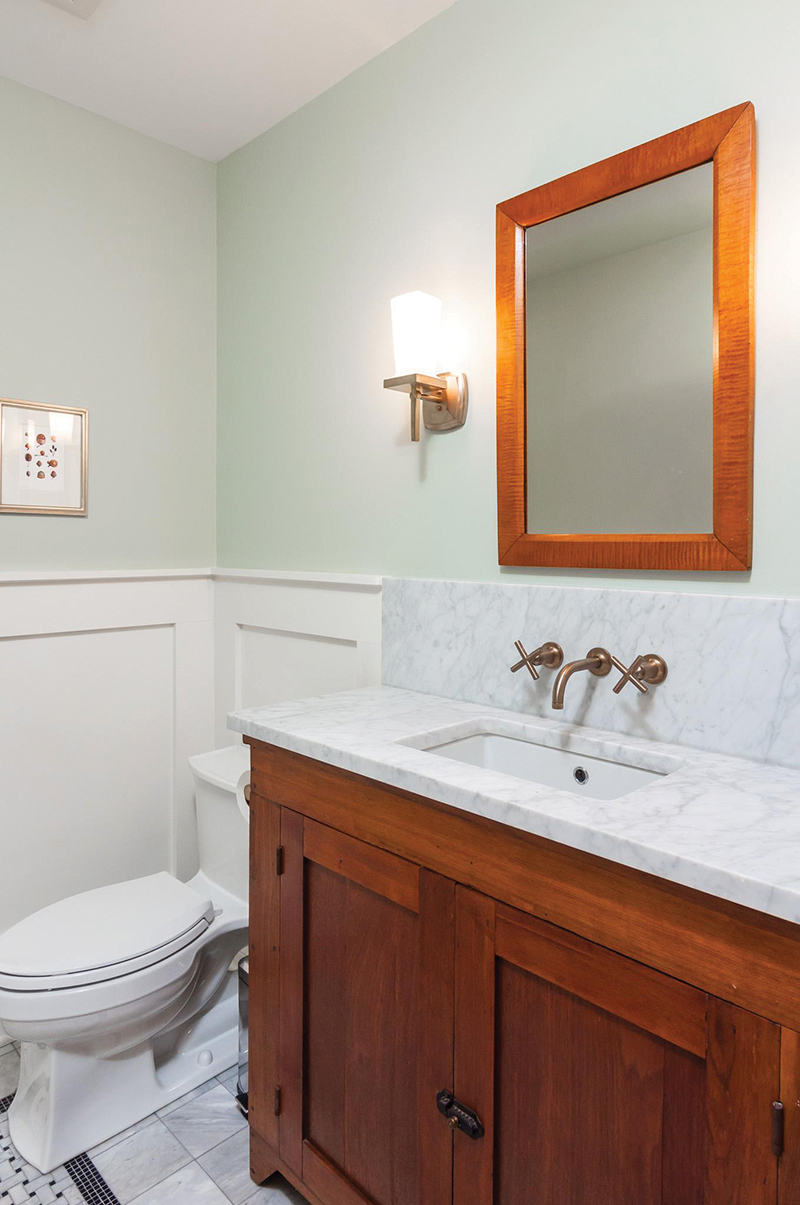 cathedral-style ceiling, and skylights. The hood top and the accent wall above the fireplace were salvaged from the original dining room floor. These rustic accents. the brass hardware, and the decorative archways provide character to the home's transitional style. In the dining room, the perimeter soffit serves to conceal mechanical and plumbing components relocated due to the opening of the wall between this space and the living room.
Remodeler: Ben Hardy
Designer: Jef Forward 
Architect: Andrew Germann
Photos: CJ South
See more winners here