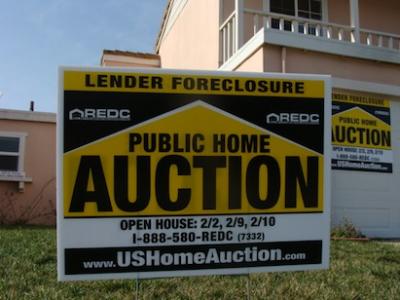 The number of homeowners behind on their mortgages is lower than a year ago, but has ticked up since the first quarter of 2011, according to the latest numbers from the Mortage Bankers Association.
The group reported that 12.87 percent mortgages were either delinquent or in the foreclosure process in the second quarter of the year. That's up slightly from 12.84 percent in the first quarter, but down 143 basis points from a year ago.
"While overall mortgage delinquencies increased only slightly between the first and second quarters of this year, it is clear that the downward trend we saw through most of 2010 has stopped.  Mortgage delinquencies are no longer improving and are now showing some signs of worsening," said Jay Brinkmann, MBA's Chief Economist. 
On the positive side, foreclosure starts fell to their lowest level since 2007, but the increasing unemployment rate seems to be putting more pressure on homeowners as those loans that are one payment overdue increased sharply.
Foreclosures also continue to be heavily concentrated, with a handful of states accounting for the majority of foreclosure inventory in the second quarter. Florida and California alone have more than a third of the nation's foreclosures.