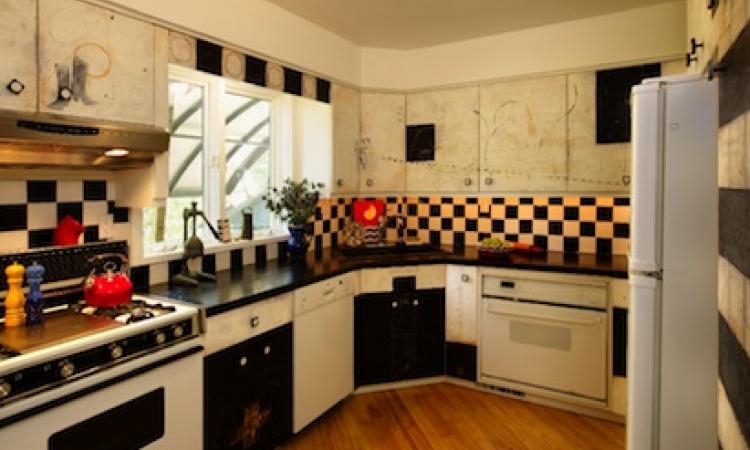 Kitchen remodel
Even as many remodelers continue to see a move toward smaller, need-based projects, some are starting to see prices increase again.
That's according to the latest Professional Remodeler research, which found the shift to smaller projects that started a few years ago continues. Still, some remodelers are experiencing a nascent recovery.
"A year ago it was all price shoppers. Currently, people are looking more for people that they trust," said a Wisconsin design/build remodeler. "If you do a good job and are reliable it works in your favor."
It may not be 2005, but it's also not 2009. For the first time since 2007, less than half of remodelers said their average job price has declined from a year ago, with only 45 percent reporting project size is down. That compares to 75 percent last year who reported a drop in the previous 12 months. Only 13 percent said prices had dropped more than 25 percent, compared to 32 percent who said that last year.
Still, there are challenges, many remodelers said.
"Projects are much smaller, budgets are tight, most jobs are no-frills," said a New York design/build remodeler.
Clients are "looking at smaller projects for fear that the value of the home might decrease further so they are holding off slightly," said a full-service remodeler in Pennsylvania.
While only 22 percent of remodelers said their average project price was increasing, that's far better than the 8 percent that said the same last year. A third of remodelers reported no significant change in their average project price in this year's survey.
Almost 40 percent of remodelers said their average project falls under $25,000, with about 55 percent reporting an average price of less than $50,000. Big jobs haven't disappeared, though: 32 percent said their average remodeling project was more than $100,000 and 16 percent said it was more than $200,000.
There's no better example of the change in the market than the shift in project type. Kitchens continue to be the top project for many remodelers as they have been in the past, even as the scale of those kitchen re-dos declines.
However, from 2004 to 2008, whole-house remodels and additions were the next most popular projects as homeowners took advantage of skyrocketing home prices and easy money to undertake massive projects. For the last three years, though, those projects have been passed up by handyman work and exterior remodeling.
"People are much more apprehensive about investing in their homes because they're not seeing a return," said a California design/build remodeler. "Remodeling has shifted to home maintenance and repairs."
Consumer confidence still biggest obstacle
A general lack of consumer confidence continues to be the most important reason homeowners are choosing not to remodel or to reduce their project scope.
"Everyone is very hesitant and unsure," said a New York full-service remodeler.
Sixty-eight percent of respondents cited consumer confidence as a challenge (see chart below), and 52 percent said it was the top cause of a decrease in project size. Declining home values was a distant second, with 36 percent of remodelers saying it was one of the reasons behind declining prices and 18 percent picking it as the top cause.
"There's a lack of confidence in maintained value," said one remodeler and custom builder. "High-end clients are not willing to invest with diminished returns."
Financing challenges was picked as one cause by 33 percent, with 10 percent saying it was the No. 1 reason.
"Most clients are working with cash now since most homes are underwater and cannot be borrowed against," said a Florida remodeler.
Financing challenges were the only obstacle to see a marked decline from 2010, when 51 percent cited it as a major cause of smaller projects.
For those remodelers who have seen their average project increase in price, the top reasons were increasing consumer confidence and marketing to higher-end clients.
Finally, many remodelers reported a decrease in business because of the expiration of the energy-retrofit tax credits included in the stimulus package in 2009. The $1,500 credits on windows and other upgrades helped many remodelers sell projects the last two years. (64 percent of remodelers said it was impacting clients' remodeling decisions in a previous Professional Remodeler survey.) While 60 percent of those we surveyed said there was no impact, 34 percent said the expiration has hurt business.