"Lovely balance of color, texture, and pattern."
All existing plumbing and bath fixtures were removed and replaced to update this master bathroom, putting it in line with the rest of the house. Shaker-style cabinets combined with the room's white and blue accents extended the transitional design.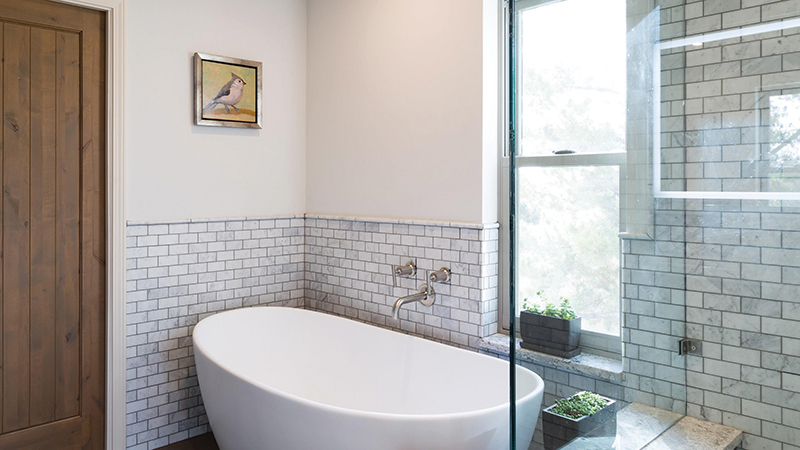 The deep, freestanding tub nestled between the shower and toilet room provided more functionality for the owners and opened up the space for an enlarged closet, while the glass frameless shower doors serve a dual purpose: letting in more natural light and continuing the space's open concept.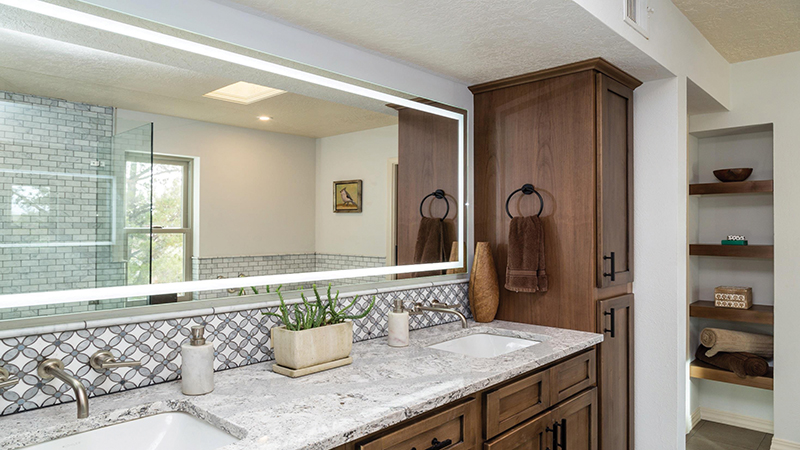 Dropping the white under-mount sinks into a quartz countertop and incorporating wall-mounted faucets created a custom look for the vanity. The windowsill was also wrapped in quartz to tie the room together.
Remodeler: Bill McManaway
Designer: Robert Blackwell
Interior Designer: Bobbi Goroum
Photos: Steven Raniszewski
See more winners here