"The salvaged materials add warmth and history to a gracious, open living space."
The new owners sought to salvage and repurpose this 1947 ranch home into a modern, open layout, reminiscent of mid-century California architects, while also creating a unique space for their car collection. The design team rose to the challenge, transforming the 2,100-square-foot space into a 3,600-square-foot, 5-bedroom/4-bath home with detached, stackable 4-car garage.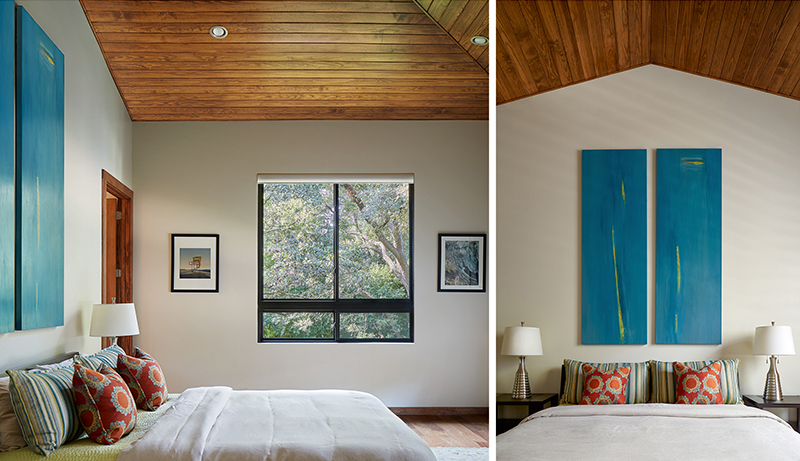 Using the original linear screen porch as an anchoring feature (see main image), the team opened up the house to the addition and backyard—complete with an inground pool. A see-through outdoor fireplace adds visual interest and further connects the two spaces.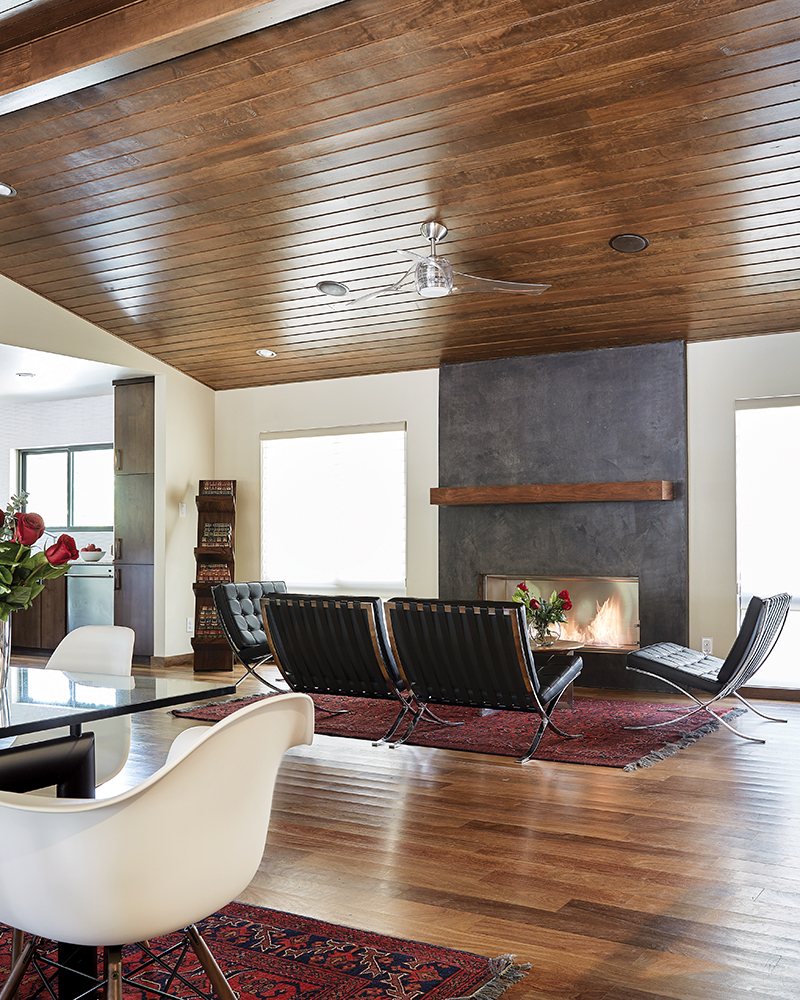 Separations between rooms were removed and the ceilings heightened to transform a maze of rooms into a truly open living space. Materials, including the smooth, hard-troweled stucco finish placed over the original brick, were carefully chosen to blend old and new. 
Remodeler: David Patterson
Photos: Dror Baldinger
See more winners here