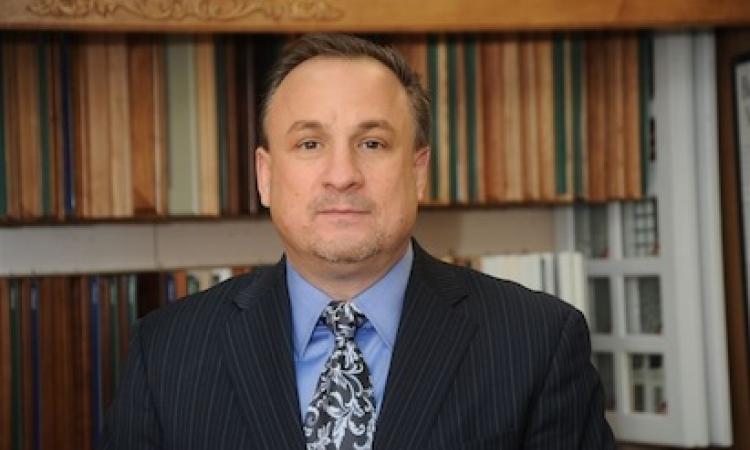 If there's one trend that's become clear over the last few years in the remodeling industry, it's that companies that have the ability and willingness to change are having the most success.
The rules that governed the industry have changed drastically with the housing market crash and many formerly successful companies have found themselves unable to adapt. That hasn't been a problem for Galaxie Construction, which has reinvented itself several times as market conditions have shifted during its more than 25 years in business.
"Even in the bad times, we always found a way to keep the brand going," says Bruce Pinsler, president of the Lincolnwood, Ill.-based full-service remodeler. "We've hit the highs and lows and we've got a brand now that is very recognized in the marketplace."
From an ill-fated partnership with Montgomery Ward to a large telemarketing operation, through today as one of the highest-profile media advertisers in Chicago, Galaxie has successfully grown to a nearly $20 million a year business.
Seizing opportunity
For Galaxie, the downturn in the market has been a chance to grab market share in the lucrative Chicago remodeling market — the second-largest in the country, according to NAHB.
Galaxie had spent the last decade as a telemarketing company before returning to more traditional marketing three years ago. (The company shut down its last four dialers in 2009.) With other companies both within and outside of the industry pulling back from their spending, it was a great opportunity to expand Galaxie's reach.
"I believed that was my time to really brand the company, because the economy was down, because people couldn't sell their houses," Pinsler says. "The newspapers, the TV stations, they were down, too, and they were looking for new accounts. We were able to form very good partnerships."
Galaxie signed a cross-platform deal with the Tribune Co., which not only owns the Chicago Tribune, but WGN television and radio stations in Chicago. With advertising dropping precipitously during the recession, media companies are more willing than ever to work with advertisers on attractive packages, Pinsler says.
Deciding where to spend that marketing dollar isn't easy, especially in the third-largest media market in the country. Newspaper continues to be an effective lead source for Galaxie, and its growing reach into television advertising, especially around sports, is paying off.
"We're a sports town," Pinsler says. "Sports is about the most affordable venue with good viewership in this town. I've been fortunate that the teams have done well."
He started advertising and branding around Cubs and White Sox games on WGN, then got "very lucky" when his partnership with the local NBC affiliate brought him to the Blackhawks hockey team, who ended up winning the NHL's Stanley Cup. Galaxie sponsored a nightly segment on the station, "Quest for the Cup."
"That little three-month period where I was sponsoring that on the 10 o'clock news gave me years of branding," Pinsler says. "It got us in front of millions of people."
The heavy investment in marketing continues to pay off for the company, which has grown from $8 million in installed volume in 2008 to nearly $15 million last year, with a goal of $20 million in 2011.
"Brand awareness is the most underrated thing," Pinsler says. "I knew it was going to take time and I had to have patience with it."
With nearly 20 percent of the budget going to marketing, it hasn't been a cheap undertaking, but it is one that Pinsler expects to pay off in more market share and positioning the company for the recovery.
"I've made some very bold moves this year," he says. "It's a calculated risk based on the size of this industry and the fact that there's not a lot of competition in what I do."
Second time around
This isn't the first time Galaxie has experienced rapid growth, but this time Pinsler is applying the lessons he learned in the 1990s.
Back then, the company signed on with Montgomery Ward to deliver the national retailer's home improvement services, going from $12 million to $20 million in installed revenue virtually overnight.
Unfortunately, Galaxie was then caught up in the bankruptcy and eventual closure of the former retail giant.
"It was a great learning experience, even though we lost a lot of money," Pinsler says. "I learned how to deal with corporate America, I got to design the home improvement kiosk and home improvement displays in a big chain."
Pinsler also learned that, after spending three years advertising the Montgomery Ward name, he wanted to make sure the company spent its marketing dollars on the Galaxie brand. That's why he's resisted any other offers to work with national retailers.
The collapse of Montgomery Ward also left Galaxie with a bigger corporate structure than it needed.
"We went from 50 to 100 employees, one sales manager to two, 15 salesmen to 30," Pinsler says. "We tried to make it work and in 1999 we did some big numbers with Galaxie, but we spent so much money to get there it didn't make sense."
That's when Galaxie streamlined, shrinking its staff and switching from being a marketing company to a telemarketing firm, a structure it used until the do-not-call list made that untenable.
As the company grows its business this time, Pinsler is focused on making sure the infrastructure doesn't get out of control. The company kept many of its core employees and has been able to bring back the best contractors it worked with in the past.
"My staff is still in place from when I did 2,000 jobs," Pinsler says. "I have workers that work for me that I didn't have work for for years. Three of my designers that started their own companies, they're working for me again.
"Building the jobs, for us, is the easiest part of the equation. That's why we're not afraid to grow."