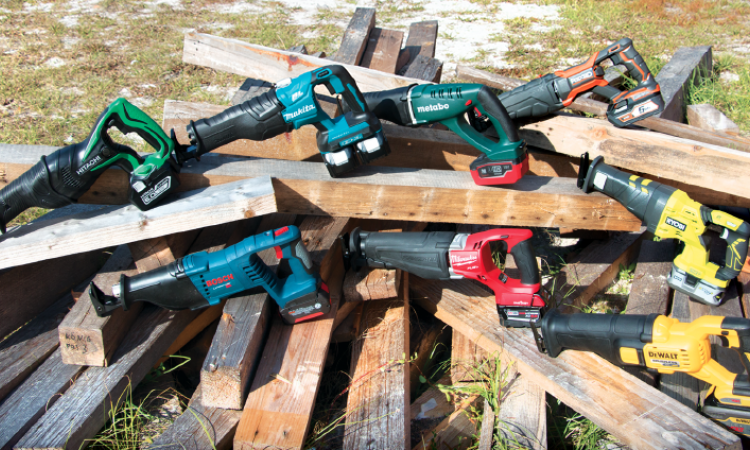 Images: courtesy ProToolReviews.com
It all starts with cutting performance. We used each saw in both wood and metal cutting applications to see how fast they could get the job done. From there it's about ergonomics. Vibration is most important in this category—even the best cordless reciprocating saw can leave you feeling beat up by the end of the day, and pros are likely to sacrifice a little bit of speed for less vibration. Weight is an important ergonomic consideration as well and pairs up with the feel of the saw in your hand. The more natural the saw feels, the more likely it is that you'll be using it correctly and working with the shoe to dial-in efficient cuts.
Finally, there are the features. That takes us beyond a rafter hook (though I really like having a rafter hook) to technology and design that directly affect performance and ergonomics. ...
Read more about how cordless saws from Bosch, Hitachi, Metabo, Milwaukee, Ridgid, Ryobi, Makita, and DeWalt compare when it comes to blades, voltage/amp hours/watt hours, weight, grip, vibration, and more. See the full test results and specs here at ProToolReviews.com.