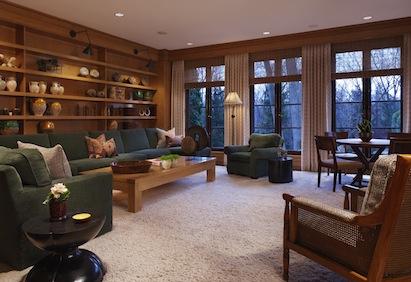 The number of permits issued for remodeling work continued its record run in September, according to the latest BuildFax Remodeling Index.
September's level of remodeling activity was the highest since BuildFax introduced the index in 2004 and the 23rd straight month of increases.
It's worth noting that the BuildFax index tracks permits issued across the country to determine the level of activity. By that measure, three $5,000 projects count as more activity than one $50,000 project. Still, it's a positive sign that work is being done.
"Mortgage rates continue to be near record lows, and as homeowners from coast to coast refinance, they are continuing to update their current home and invest in their properties," said Joe Emison, Vice President of Research and Development at BuildFax. "The data from BuildFax show that homeowners are not only doing important 'maintenance' projects, such as fixing their roof, but also taking on projects that add to the 'livability' of their homes by adding decks, remodeling their bathrooms and updating their kitchens. These are immediate fixes they will enjoy and that potential buyers look for."
The September reading of 141.4 was up 34 percent from 2010 and up 2 percent from August.
Three regions saw an increase in activity from a year ago: the West (up 43.5 percent), Midwest (up 15.9 percent) and South (up 9 percent). The Northeast was down 4.7 percent from last year. The West and Midwest were up from August, while the Northeast and South were down.
BuildFax has also identified the most popular types of residential remodeling projects since 2006. Here are the top 8:
Roofs (21.4 percent of all projects)
Decks (7.9 percent)
Bathrooms (6.9 percent)
Garages (6.1 percent)
Kitchens (4.8 percent)
Basements (2.9 percent)
Offices (1.7 percent)
Sunrooms (0.7 percent)