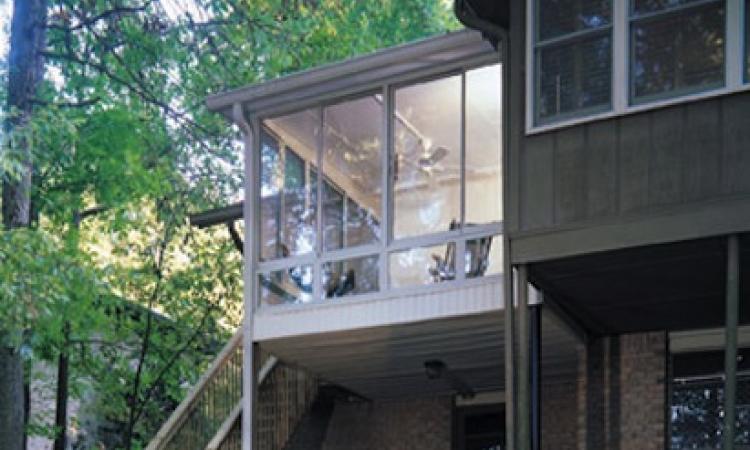 Professional Remodeler's list of America's Top Remodelers features 39 exterior / replacement firms for 2011. These firms, like No. 1 ranked Champion Windows, are scalable and therefore tend to spread out to new markets and new territories as they grow.
Driving leads for new business is important in any economic climate, but it has been even more critical during 2010 and into 2011 as stimulus-related tax credits for windows expired.
Rob Levin, CEO of Dallas-based Statewide Remodeling responded to the expiration of the tax credits by reducing the company's reliance on windows and diversified into the safety tub business as well as an insulation business marketed around energy efficiency. The shifting and diversifying has helped Statewide keep revenues stable, but the company's average job size has fallen, putting pressure on net margins and earnings.
The story is similar for Alure Home Improvements, based in East Meadow, N.Y. In its application for the America's Top Remodelers list, the company reports strength in its kitchen and bath, energy retrofit and handyman business even while it has been tougher to get clients to sign up for major, discretionary projects.
Northeast waterproofing giant Mid-Atlantic Waterproofing is seeing opportunity in taking share of market from competitors who are having difficulty managing through the down economy. The company also reports driving new leads for business at home shows and fairs within its region. Mid-Atlantic was also among a number of firms reporting continued success driving new leads through data capture on its Web site through a number of means — namely search engine marketing and social media.
If our respondents are correct, opportunity in the year ahead belongs to those who are nimble and willing to invest in new products and new ideas.
| | | |
| --- | --- | --- |
| Rank | Company | 2010 Remodeling Revenue |
| 1 | CHAMPION WINDOW & PATIO ROOM CO.· Cincinnati, Ohio | $312.2 million |
| 2 | POWER HOME REMODELING GROUP· Chester, Pa. | $125 million |
| 3 | CASTLE, THE WINDOW PEOPLE· Mount Laurel, N.J. | $55.5 million |
| 4 | THOMPSON CREEK WINDOW COMPANY· Lanham, Md. | $46.2 million |
| 5 | 1-800-HANSONS· Troy, Mich. | $46.1 million |
| 6 | WINDOW WORLD OF BATON ROUGE· Baton Rouge, La. | $35.3 million |
| 7 | HOMEFIX CORP.· Baltimore, Md. | $32.1 million |
| 8 | K-DESIGNERS· Gold River, Calif. | $30 million |
| 9 | AMERICAN EXTERIORS, LLC· Littleton, Colo. | $28.4 million |
| 10 | P.J. FITZPATRICK INC.· New Castle, Del. | $27.4 million |
| 11 | PACIFIC HOME REMODELING, INC.· Los Angeles, Calif. | $23.7 million |
| 12 | AMERICAN VISION WINDOWS, INC· Simi Valley, Calif. | $22.5 million |
| 13 | PATIO ENCLOSURES INC.· Macedonia, Ohio | $22.2 million |
| 14 | WOODBRIDGE HOME EXTERIORS· Dallas, Tx. | $19.2 million |
| 15 | WIN-DOR INC.· Anaheim, Calif. | $17,983,000 |
| 16 | NATIONWIDE WINDOW & SIDING· Clifton, NJ | $17.5 million |
| 17 | UNIQUE HOME SOLUTIONS· Indianapolis, IN | $17.5 million |
| 18 | CUSTOM REMODELERS INC.· Lino Lakes, Minn. | $17.4 million |
| 19 | UNIVERSAL WINDOWS DIRECT, INC.· Oakwood, Ohio | $15,530,675 |
| 20 | NORTHWEST EXTERIORS, INC.· Rancho Cordova, Calif. | $15,414,492 |
| 21 | PARAMOUNT BUILDERS, INC.· Virginia Beach, Va. | $15,369,136 |
| 22 | PARAMOUNT IMPROVEMENTS INC.· Flint, Mich. | $15,139,720 |
| 23 | WEATHER TIGHT CORP.· Milwaukee, Wis. | $14.0 million |
| 24 | THE SOUTHARD CORPORATION· Great Bend, Mich. | $13.6 million |
| 25 | CEDAR VALLEY EXTERIORS· Minneapolis, Minn. | $13,467,000 |
| 26 | BROTHERS HOME IMPROVEMENT, INC.· Roseville, Calif. | $13.2 million |
| 27 | LARMCO WINDOWS, INC.· Valley View, Ohio | $12.7 million |
| 28 | WINDOW NATION· Glen Burnie, Md. | $12.3 million |
| 29 | S&K ROOFING, SIDING & WINDOWS· Eldersburg, Md. | $11,961,000 |
| 30 | DURAMADE WINDOWS & DOORS, INC.· Clearwater, Fla. | $11.7 million |
| 31 | AMERICA'S WINDOW LLC· Borden, Ind. | $10.9 million |
| 32 | HOMEVIEW CONTRACTORS· Pikesville, Md. | $10.7 million |
| 33 | AMERICAN HOME DESIGN, INC.· Goodettesville, Tenn. | $10,000,058 |
| 34 | ADVANCED METAL ROOFING· Wilmington, N.C. | $9,352,638 |
| 35 | JONES & ASSOCIATES· Lubbock, Tx. | $6,210,417 |
| 36 | HULLCO EXTERIORS· Chattanooga, Tenn. | $6,165,709 |
| 37 | SOUTHWEST EXTERIORS· San Antonio, Tx. | $5.97 million |
| 38 | FICK BROS ROOFING & EXTERIOR REMODELING CO. · Baltimore, Md. | $5.5 million |
| 39 | T&S ROOFING SYSTEMS· Miami, Fla. | $3,637,628 |