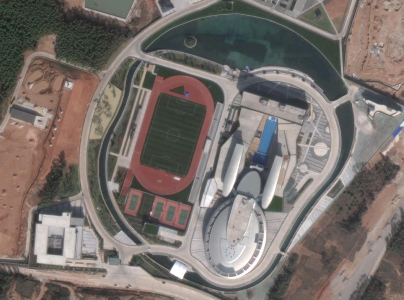 Image courtesy Google Maps
There's the $48 million proposed terminal for animals at JFK International Airport, the 78-story Australian skyscraper inspired by Beyonce's "Ghost" music video, and the Chinese executive who build an office complex shaped like the Starship Enterprise, pictured above. Some of these 10 are not projects, but odd spectacles, like the intramural midnight soccer game played between blue and white teams of Genie list equipment.
And who can forget the "Dozer Pride" rap video from Caterpillar?
Read more at ConstructionDive.com