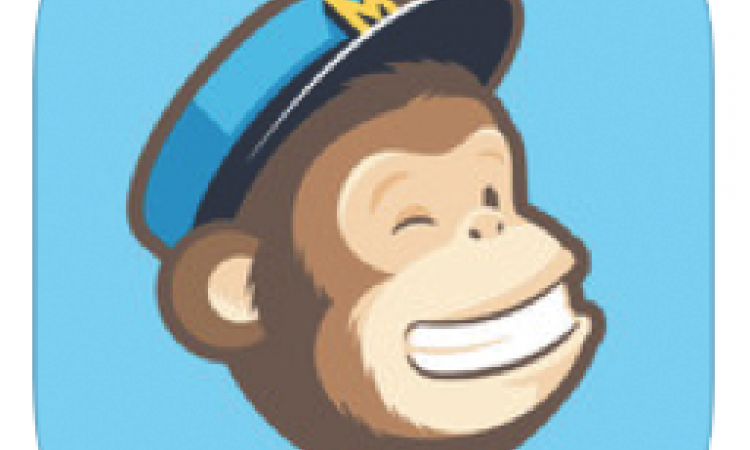 Professional Remodeler continues to search for the best apps in the residential construction market—whether for business operations, jobsite management, design, sales, or marketing. Below are 15 of the most popular apps we've found for remodelers. Each app can be found at ProRemodeler.com/appcenter.
This digital handwriting app is easy to use and can be paired with a stylus writing utensil. Use in a client meeting to outline their wants and needs for a specific project. Available with real-time presentation available, you can sync with all devices that have Penultimate. Demo available at www.evernote.com/penultimate.
Designed by tradesmen specifically for construction workers, this app includes a fully functional standard calculator that can also calculate square footage, fractional inches, and cubic footage. A split screen shows decimal value, feet/inch value, memory, and settings. A full video tutorial is available at www.snappyappz.com.
This CRM and project management app can access contacts, jobs, and tasks either on the road or in the office. You can track leads using customizable status and workflow, and manage jobs with a digital file folder for each project. Manage docs including contracts, estimates, invoices, PDFs, and jobsite photos. An offline mode automatically updates all info from the cloud. Demo available at www.jobnimbus.com.
A fast way to invoice, estimate, bill, collect, and report, this app is easy to learn and set up for your business. It features 20 invoice styles that can include company logo, contact info, and more. Access is available from mobile device, tablet, or computer. Data is backed up to the cloud and content is synced to all of your devices.
With instant push-to-talk live voice and the ability to share text, photos, and location, your conversations are recorded to an inbox and the app manager can decide who receives information. Chat with groups or one-on-one. Demonstration available at www.voxer.com.
If you need more space for your Dropbox, you can always subscribe to the fee-based Dropbox Pro, available in 100 GB, 200 GB, and 500 GB plans. Stay up-to-date on projects, and get 10x the bandwidth allowance for sharing links. Restore your most important files easily, even if your computer melts down. Get priority response from the support team. Automatically back up over 20,000 photos that can be shared with co-workers and clients.
This cloud-based construction software enables builders to manage their businesses from computers and mobile devices. Automatic updates and notifications help builders manage operations in real-time, collaborating with subs, vendors, project managers, and customers to streamline operations.
Accept credit cards instantly with no card reader or swiping. Low transaction fees and funds deposit in 1-2 business days. It also supports online invoice payments. Offer clients coupons via email or Apple Passbook. Track all accounts receivables in one place.
OneDrive (formerly SkyDrive) allows remodelers to store and share photos, videos, documents, and more. After you upload photos or videos from your iPhone or iPad to OneDrive, they are also available on your PC, Mac, tablet, or phone. Automatically upload photos and videos to OneDrive using Camera Backup. Share files by sending a link in email or getting a link to copy and paste. Move, delete, and rename files, and create new folders. Open OneDrive files in other apps, including Office Mobile for iPhone.
Simple, quick, and accurate, Redstick allows you to start your BIM process onsite. Measure using a laser device or tape and iCAD will create a 3-D IFC file. It is a front-end design utility for Archicad, Architect, Revit, or any IFC compliant software. Email files from your iPhone, iPod, or iPad directly to your Mac or PC. No need to re-interpret or redraw plans from notes. Create full 3-D models anywhere you go. The app documents walls, windows, doors, openings, and notes.
OneNote is your very own digital notebook. You can instantly capture or edit ideas, inspiration, lists, or notes. Whether you're at home, in the office, or on the go, the notes travel with you at all times. You can also share your notes and collaborate with others across multiple devices. Photos of whiteboards and documents can be auto-cropped and enhanced. Search your notes and files for anything you've captured by just typing a keyword or phrase.
With just a few taps, manage your mailing lists, add new subscribers, send campaigns, and view your reports. Create a campaign on your desktop or tablet and send it from your iPhone once your team signs off. MailChimp's mobile app makes it easy to get your work done from wherever you are. Add email addresses to your list directly from your phone. You can also edit subscriber profiles and add notes on the spot. View all your campaigns in one place, and schedule or send a campaign when it's ready.
Employee Location Management System (ELMS) enables you to remotely post safety status updates and to pinpoint location of Track24 ELMS users. Updates are plotted instantly on your organization's Track24 ELMS platform. The app is a user-led update so you can choose why, when, and where location and status are updated. An SOS alarm can also be raised with status update and location allowing for your security manager or employer to locate you and take the appropriate action.
CamScanner can scan, store, sync, and collaborate content across smartphones, iPads, tablets and computers. Use your phone's camera to scan and digitize paper documents such as receipts, notes, invoices, whiteboard discussions, business cards, and certificates. Smart cropping and auto enhancing ensures texts and graphics in scanned documents are clear and sharp with premium color and resolution. OCR recognizes texts in document images and extract them from images for searching, editing, or sharing. Share documents in PDF or JPEG format with social media, attachments, or downloaded through email.
Wunderlist allows you to manage and share your daily to-do lists. Share lists with your colleagues to collaborate on team projects. The Pro version allows you to add comments and start a conversation with your teammates about any of your to-dos. You can leave feedback, ask a question, or add extra insight. Attach files including photos, spreadsheets, presentation decks, PDFs, videos, and even sound bites to any list. Assign lists to colleagues to delegate responsibility and keep team activities on track. PR