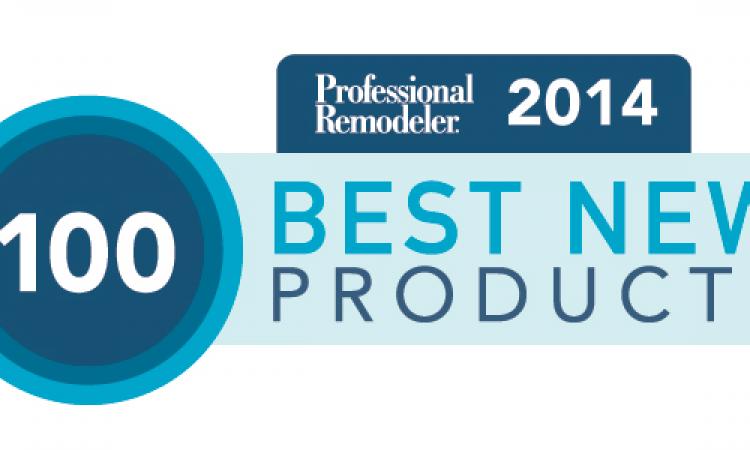 Rinnai Ultra Series Water Heaters
A unique condensing design with two heat exchangers gives these tankless Rinnai water heaters greater energy savings for residential applications, with an Energy Factor rating up to .96; this is an upgrade over traditional gas tank water heaters. The temperature-lock function prevents unauthorized or accidental changes to water temperature. The Scale Detection System detects limescale buildup and alerts the user when maintenance is required.
Laticrete Strata Mat Uncoupling Mat
Designed to replace traditional underlayment materials, Strata Mat is a next-generation, high-performance uncoupling mat for use under ceramic tile and stone installations. The unique patent-pending design provides an enhanced mechanical bond of the adhesive mortar for faster drying of the mortar; this in turn allows for shorter time to grout. Specifically designed for use with both modified and unmodified mortars, Strata Mat allows for proper adhesive mortar use with porcelain or large format tiles and stone.
Warmup 3iE Thermostat
The 2014 version of this touch-screen thermostat from Warmup—designed via a national contest—connects to the company's radiant floor heating and allows users to view actual graphs of a home's recorded energy consumption. From there, it makes screen-based recommendations on consumption savings. As settings are adjusted, the thermostat learns from the user's programming changes and temperature selections. Warmup currently offers the 3iE in eight colors.
Lennox Air Conditioner and Heat Pump
The Lennox XC25 air conditioner and XP25 heat pump are recent additions to its Ultimate Comfort System. Both products offer energy efficiency and precision comfort technology. The XC25 boasts a cooling efficiency up to 25 SEER, while the XP25 offers up to 23.50 SEER. When connected with icomfort Wi-Fi, homeowners can adjust the temperature anytime, anywhere.
Generac PowerPact
PowerPact is a 7kW automatic home backup generator with a compact footprint. The generator features a galvanneal steel enclosure and meets the National Fire Protection Association requirements for installation 18 inches or farther from a home. PowerPact targets essential circuits and automatically powers refrigerators, well pumps, and other appliances in an outage. It responds to a controller or Mobile Link, a smartphone app that lets users track maintenance needs, review running reports, and receive notification of status changes.