Tools & Equipment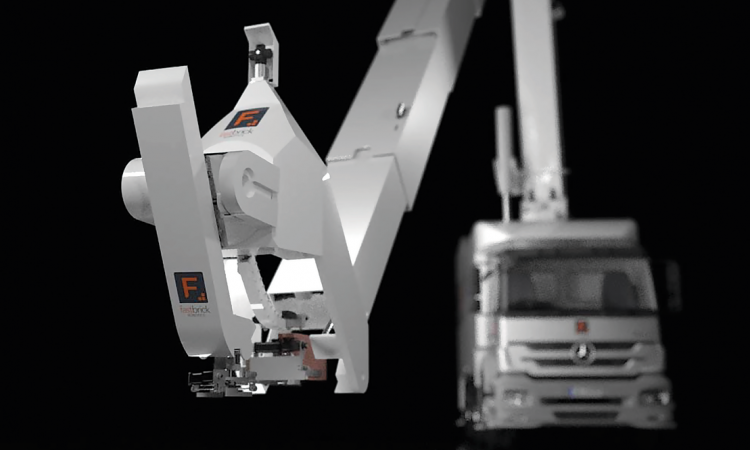 The Hadrian X is loaded through its tail end, by a human. The machine uses half-meter precision blocks, the equivalent of 15 regular house bricks, and so the human needs a forklift to get the job done. That's basically the only job a human has working with the Hadrian X, apart from helping to place lintels. It's conceivable both could eventually be automated. 

After it's loaded, the Hadrian X takes over. The blocks move along its conveyor belt being cut, ground, and ultimately fed up the machine's boom, which is fitted with a robotic arm and a multi-axis stabilization system—the latter being particularly important for working in changing environments. The blocks are then placed (relatively rapidly) using CAD designs and lasers—one on the boom and one on the site—going course by course, laying adhesive and using gravity to set the blocks in, until both the interior and exterior walls are fully erected, complete with router channels for electric and plumbing. 

The trades come in day three, while the robot starts another job somewhere else.  
Robots in construction are no longer a thing of the future, but robots in remodeling are. Here's what that future could look like.