"So many textures, shapes, and colors in this home yet everything flows together, creating harmony."
The 370-square-foot kitchen in this 1924 colonial home needed expansion and a design update for a family of four who spends extensive time in the space. Design inspiration—the blue accents, in particular—came from several handcrafted pieces from the family's travels to the Czech Republic.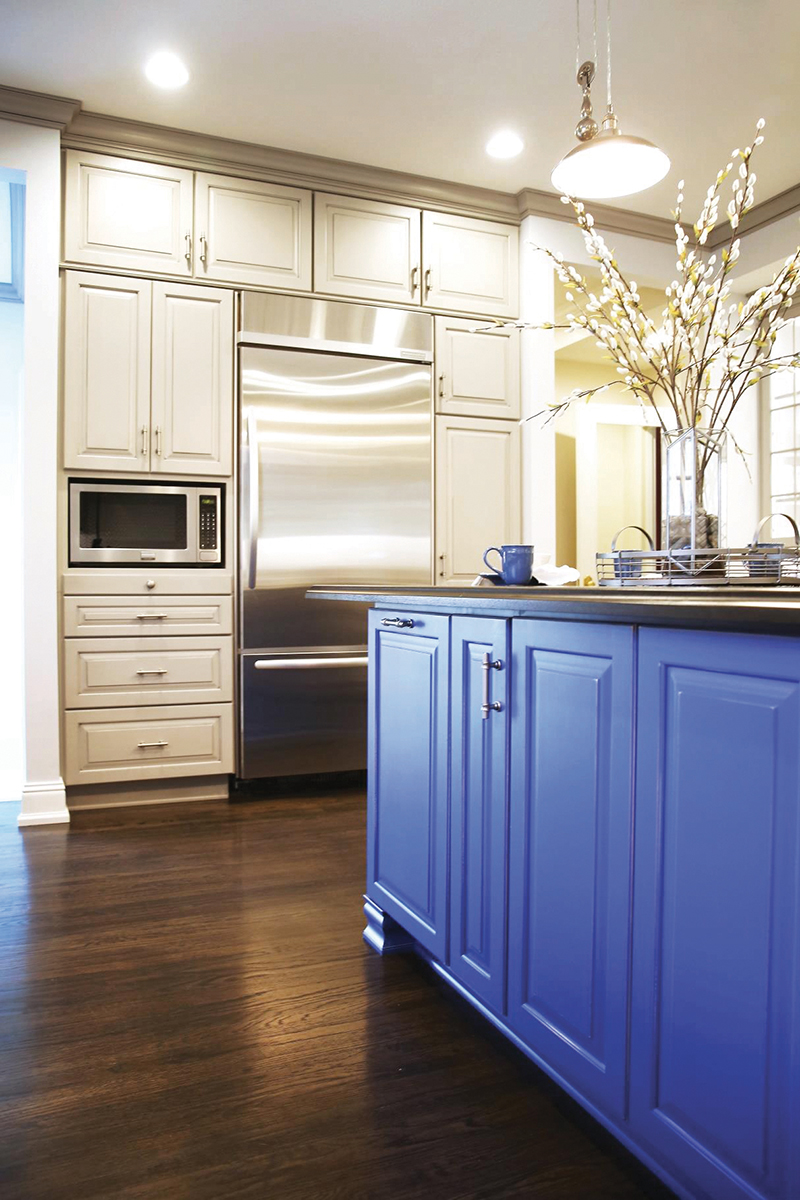 Working within the existing structure, the removal of a rarely used, secondary staircase increased the available space. The existing hardwood floors, original to the home, were salvaged, with narrow plank oak flooring pieced in as needed to replace damaged areas. Two of three kitchen windows were also filled in, and the remaining window was replaced to match the style in the rest of the home. Thanks to the more open floorplan and the addition of LED lighting, the amount of natural light in the space was not affected.
Remodeler: Kristin Donnelly
Photos: Jessica Norton
See more winners here