Your customers can enjoy the ultimate in performance and aesthetics when you remodel homes using James Hardie® fiber cement siding and trim. It's the only product line that's Engineered for Climate® and enhanced with ColorPlus® Technology for long-lasting curb appeal.
It's easy to see why James Hardie is North America's most popular brand of siding. K&B Home Remodelers was able to leverage the authentic design and uncompromising performance of the James Hardie product line to win a large single-family home remodeling job.
The homeowner, Jerry, had a beautiful, lakeside estate in northwest New Jersey. However, the cedar siding on the house was a maintenance nightmare. The harsh northeastern winters and sunbaked summers really took their toll. "A year after I painted it, it needed another paint job," Jerry explained. The upkeep required on his cedar exterior was not feasible long-term and he needed a lower maintenance alternative.
Of all the contractors he interviewed, Jerry was most impressed with K&B Home Remodelers. They convinced him that his best choice was James Hardie siding. When the samples were laid out, Jerry was amazed by the detail, thickness and solid feel of the fiber cement boards. Combined with the deep genuine wood grain texture that replicates Grade A cedar, HardiePlank® lap siding achieves a look that no vinyl siding can match.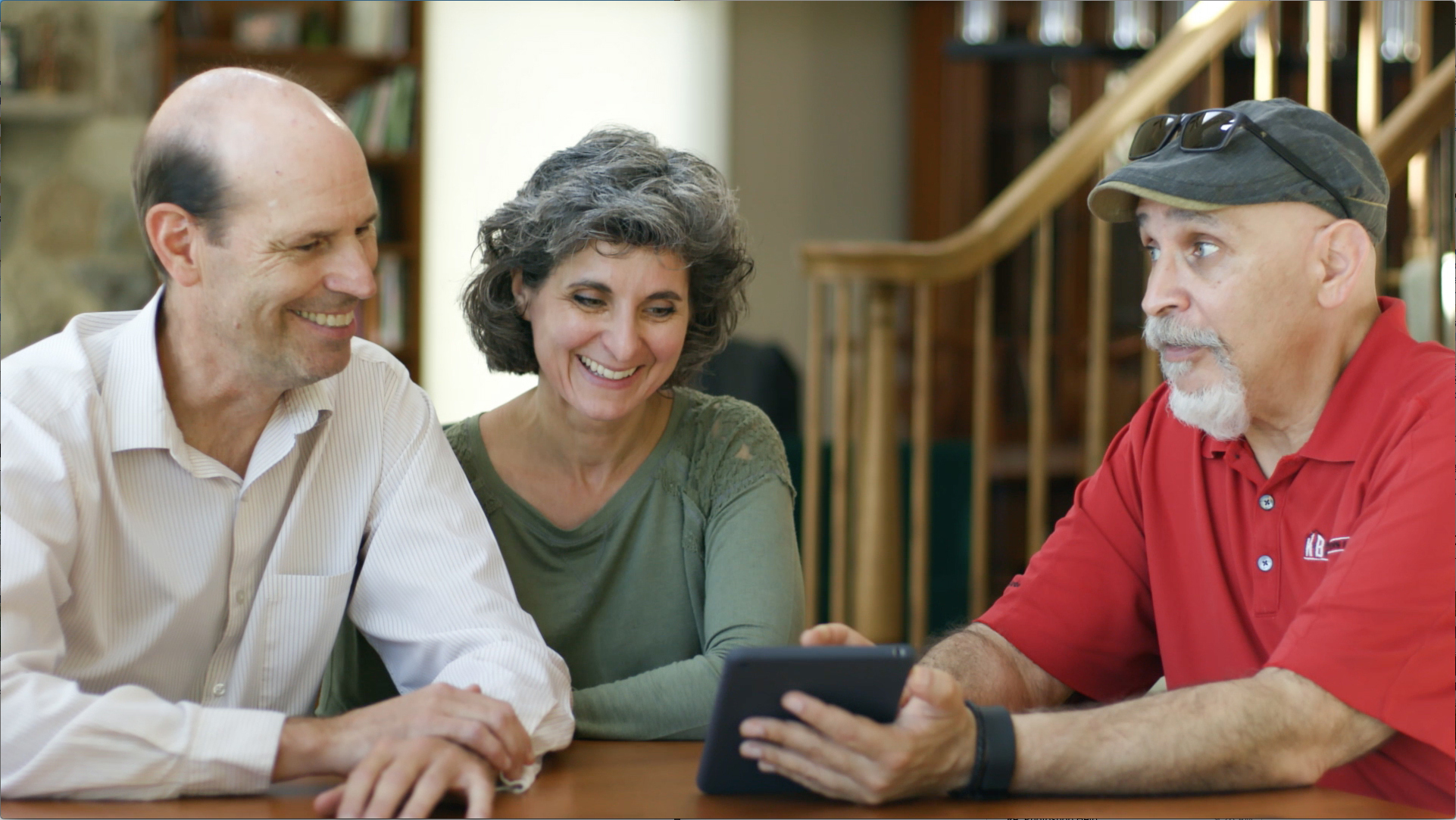 K&B Home Remodelers use an interactive sales tool to tailor presentations around the James Hardie® product selections that best meet specific homeowner needs.
The K&B team explained how only James Hardie siding and trim are Engineered for Climate to stand up to the local weather conditions to keep their good looks with lower maintenance as compared to wood or wood-based products. They help protect a home's exterior from damage caused by years of blistering sun, ice storms, cool and wet conditions and more.
The unique formulations provide superior dimensional stability versus vinyl or wood-based siding to resist shrinking, swelling and cracking. And James Hardie fiber cement is tougher than the elements – it won't be damaged by animals or insects and is fire resistant.
Another huge selling point was the James Hardie ColorPlus Technology. Its advanced bonding technology adds years of unrivaled color performance to reduce ongoing maintenance, which frees up a homeowner's valuable time and saves them money in the long run.
Horatio of K&B pointed out to Jerry, "With vinyl siding or PVC trim, a few years after installation it's not the same color anymore. And expansion and contraction have a negative impact on it." Then, he shared his thoughts on the major benefit of choosing James Hardie siding and trim, "It looks great not only the day it's installed, it looks great years later."
Jerry decided to go with K&B Home Remodelers because he liked all the positives of the James Hardie products, "We're happy with the look and durability of the siding and trim. It really has upgraded the appeal of the house." By using James Hardie products to exceed homeowner expectations, the K&B team is able to set itself apart and keep adding to their success.