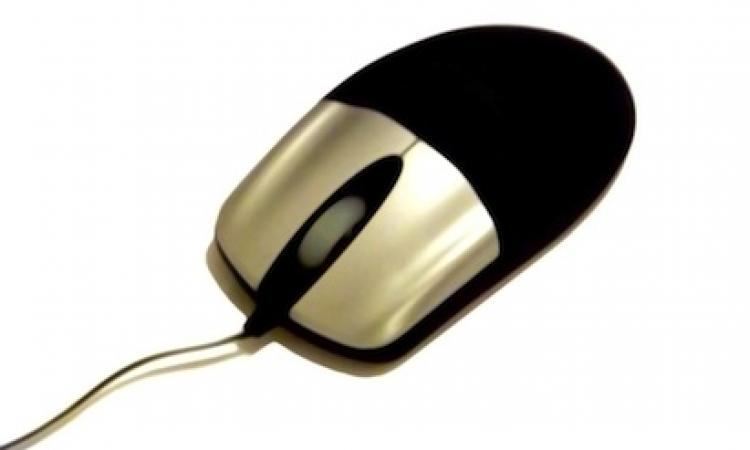 There is nothing new in the idea that homeowners today use the Internet to inform their buying decisions prior to embarking on a home improvement project. In fact many of the leading firms in the exterior replacement business have grown substantially during the economic slowdown primarily because of their clever and strategic Web marketing programs.
Hansons, based outside of Detroit, is among that group. They use social media, coupons, sweepstakes and a solid wesbite designed to capture lead-generation data. And each year these efforts account for more of their business.
So when Google recently published an e-book by one of its own sales and marketing executives describing the broadening impact of Internet search on the buying cycle, it was not for purely scholarly intent. With the book's title, "The Zero Moment of Truth," the search behemoth is doing a very good job of naming and defining a phenomenon that already exists. Yes, marketers of all types and from all industries are using a range of Internet tools to be visible to buyers at exactly the right time. The Zero Moment of Truth is an apt distillation of all of those online activities that helps put them in context with the buying cycle. Indeed, there is a lot that home improvement marketers can learn from this concept.
The New Buying Cycle
The received wisdom from generations of marketers was that the buying cycle consists of three steps. The first step is Stimulate. The marketer uses advertisements in magazines, newspapers, on billboards, on television, to stimulate awareness of products and services, like those offered by you.
For consumer product manufacturers, the second step is called Shelf. It is when that consumer goes to the store and is looking at all of her options and makes a decision to buy one product over others. Procter and Gamble famously called this the First Moment of Truth.
The traditional third step is the customer's Experience. Do they like the product? Will they buy it again? Or are they willing to recommend the products to their family and friends? Some marketing pros have come to calling this the Second Moment of Truth. All of the tangible business benefits of having satisfied customers derive from a win during this third and final phase.
Google, and many other marketers at leading companies like General Electric, are saying that a new step has been added over the last decade. It comes between the time awareness is stimulated and the time a consumer goes to the store to buy the product. It is that moment when a consumer goes to the Internet to research a product or a company. Not only are people finding the provider's website, they are going thousands of other places — blog posts, and sites that aggregate consumer sentiment like Yelp and Angie's List to gain information from what they believe to be independent and credible sources.
Zero Moment of Truth (ZMOT) "is that moment when you grab your laptop, mobile phone, tablet PC or some other wired device and start learning about a product or service you're thinking about trying or buying," says author and Google executive Jim Lecinski. "It is the power to help consumers make good decisions and the power to help companies tell their stories at the moment of highest impact. ZMOT turns small wins into huge ones — and potentially big wins into let downs — millions of times a day, around the clock."
To prove it's point, Google partnered with an outside research firm, Shopper Sciences, and polled 5,000 consumers. Today the average buyer uses 10.4 sources of information to make a decision, up from 5.3 sources in 2010. Those 10.4 sources of information range from magazines and TV spots to recommendations from family and websites, ratings and blogs online.
The following are typical activities associated with ZMOT.
Searched online – Google, Bing, Yahoo
Talked with friends and family
Comparison shopping online
Sought information from a manufacturer's website
Read product reviews and endorsements online
Sought information from a retailer or dealer's website
Read comments following an article or opinion piece
Became a friend/follower/"liked" a brand
Google makes the point that ZMOT tends to level the playing field. Budget alone does not determine success in driving leads for new business.
It is determined by how well a marketer engages the consumer in all four steps of the buying cycle. Marketers who miss the ZMOT step, or who engage in ZMOT in a haphazard or uncoordinated fashion risk losing the sale.
Here's a test. Grab a laptop, smart phone or tablet PC right now and search for your company. Your site probably came back on the top of the search results, which is good and expected. Now enter your company name and add the word reviews and do a search. Better yet, try adding the word "best" after your category — siding, windows, roofing etc. — and the name of your market area. What do you see on this page? You are likely seeing ratings and opinion sites, online stores, coupons, demonstration videos and competitor sites.
Google recommends the following steps for all marketers,and there is a lot of relevance for remodeling companies.
Put someone in charge of ZMOT.
Find your Zero moments, the times when buyers are most likely out there searching for companies like yours
Answer the questions people are asking about windows, roofing, siding etc.
Optimize for having your company blog posts, Facebook and other media occupy the screen at ZMOT
Be Fast
Don't forget video.
Jump in.
The final point made by the Google book — don't fear negative reviews. A smattering of them add authenticity to a website. Be sure, however, that you follow up with those people and try to make the situation right, and, if possible have them change their review.