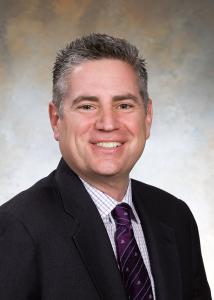 Craig Danielson has been named WOLF's Chief Executive Officer.
WOLF announced that Craig Danielson has been named the company's Chief Executive Officer. Danielson assumes the role from Tom Wolf, a sixth-generation member of the founding Wolf family who announced his retirement in June in order to run for governor of Pennsylvania. 
WOLF has been in continuous operation since 1843, and is currently the largest supplier of kitchen and bath cabinets in the U.S. and a leading provider of building products in 25 Eastern states. 
Danielson most recently served as President of both The Wolf Organization, which focuses on distribution to independent dealers, and WOLF Home Products, which develops WOLF-branded products.
Danielson was a key member of the leadership team that orchestrated a major strategic shift at WOLF that began in 2010. The company, once a traditional two-step distributor, has transformed itself into a sourcing company that focuses on identifying or developing products designed solely to meet the needs of independent dealers.
As part of that transformation, Danielson led WOLF's efforts to pioneer multiple new products, most notably WOLF's private-label cabinets, decking, railing and trim — all successful, made-in-America product lines introduced since 2011 and available through 3,000+ independent dealers.
Since joining WOLF in 1993, Danielson has held various positions, including Sales Representative, Regional Sales Manager, Vice President and Senior Vice President. He is an active CYO baseball and youth soccer and basketball coach, and enjoys golf, hunting, fishing and spending time with his family.
For additional information, visit www.wolfleader.com. PR