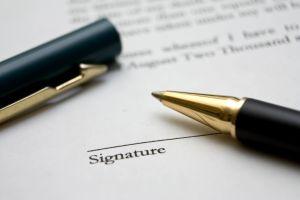 A coalition of state attorneys general this week announced that they will be launching an investigation into the mortgage servicing industry, according to a report by the Wall Street Journal. The decision was made due to the recent allegations of fraudulent documents and "robo-signers," workers who allegedly signed foreclosure documents without reading them.
The investigation's primary goal is to find the extent of the document problem and correct it. Some attorneys general also indicated that it could force mortgage lending companies to rework loans or initiate principal forgiveness schemes. Additional results could include financial penalties or changes in mortgage servicing policies.
"I think the mortgage-servicing firms need to understand that they face real exposure now, and they would be well-advised to take this very seriously, to clean this up by doing loan workouts to keep people in their homes, which up till now they've just paid lip service to," said Ohio Attorney General Richard Cordray in the report.
It is unknown at this time which companies will be included in the investigation, but several major companies, including Bank of America and JP Morgan Chase & Co., said they would cooperate with the attorneys general to address concerns.