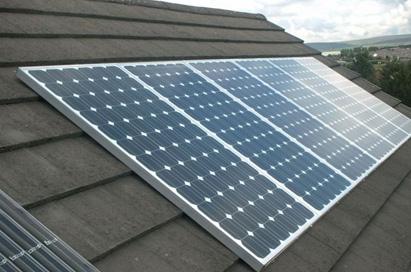 Solar and energy efficiency home improvements on the rise
ServiceMagic, an online resource that matches homeowners with home improvement contractors, released home improvement data and national survey results from the first half of 2011 showing that service requests for energy-efficient projects have substantially increased year-over-year. Requests for residential solar installations are up 52 percent nationwide, as are increases in heating (+34 percent), air conditioning (+14 percent) and window coverings (+17 percent).
The nationwide survey revealed that the majority of homeowners feel that energy efficiency is an important consideration in their home improvement projects and cited the top motivating factors as saving on energy bills (35 percent), protecting the environment (25 percent) and improving home comfort (23 percent). For homeowners who have invested in solar, cost-savings on home energy bills (29 percent) and tax benefits (21 percent) were the leading decision drivers. Thirty-one percent expect to see a return on their solar investment within one to three years, followed by 29 percent who expect a return within four to six years.
This data is collected from ServiceMagic's January-June 2011 Home Remodeling and Repair Index, containing information compiled from 3.1 million service requests received through ServiceMagic's online marketplace during that time period, as well as results from a survey of homeowners and service professionals conducted in July.
For more information: www.servicemagic.com