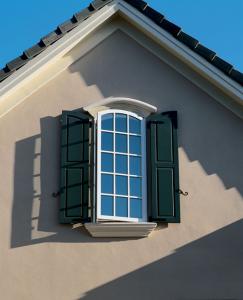 Sierra Pacific plans to make additional capital investments in Hurd, whose assets were acquired by Longroad in 2008, while providing even greater customer service through its dealer network.
Sierra Pacific Industries (SPI) entered into an agreement to purchase Hurd and Superseal Windows & Doors from Longroad Asset Management LLC. With the acquisition of these brands, this purchase will add manufacturing capacity, a skilled work force, additional product lines, and immediate exposure to Central and Eastern U.S. and international markets for the Window Division of Sierra Pacific Industries – a family owned and managed wood products firm headquartered in Anderson, Calif.
"The acquisition of Hurd Windows and Doors will significantly expand the sales and manufacturing capabilities of our Window Division as we move beyond our current footprint in the western U.S.," said Sierra Pacific President George Emmerson. "The long term stability of Sierra Pacific Industries, its extensive forest holdings, combined with the synergy of complementary product lines and strategic positioning of manufacturing facilities, will allow us to leverage the strengths of each company. The addition of the skilled Hurd workforce combined with our lumber and millwork manufacturing capabilities will provide a strong base for our anticipated growth," he added.
"Sierra Pacific is a family-owned business whose core beliefs perfectly complement our own," said Hurd President Dominic Truniger. "By joining together these two well-respected window brands, we are creating the most vertically- integrated wood window company in the industry today, and one that is financially-solid with outstanding long-term potential."
Sierra Pacific plans to make additional capital investments in Hurd, whose assets were acquired by Longroad in 2008, while providing even greater customer service through its dealer network. PR