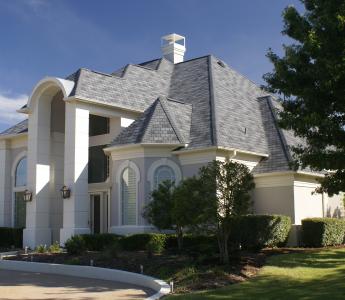 RSG's StormMaster Slate roofing product in Pewter Slate. The company has expanded its distribution area with two new locations on the West Coast.
Roofing Supply Group, LLC ("RSG"), a wholesale distributor of roofing supplies and related materials, continues its expansion with the opening of two new locations on the West Coast in McClellan Park, Calif. (Sacramento Area) and Woodinville, Wash. (Seattle area). These two new locations will strategically position RSG to better serve customers in both markets.
The McClellan Park location will be led by Matt Disantis who assumes responsibility along with the existing Sacramento location where he has served as Branch Manager. Todd Severson, currently Seattle Branch Manager, will also lead the Woodinville location with Arik Moe as the Assistant Manager. Richard Oliva is the Regional Senior Vice President in the West and will have responsibility for both of these locations. These openings represent the 18th and 19th West Region branches.
The opening of this latest branch aligns strategically with RSG's overall expansion initiative which includes organic growth, opening of new locations and potential acquisitions. This marks the 12th and 13th new locations for RSG in the last year. PR