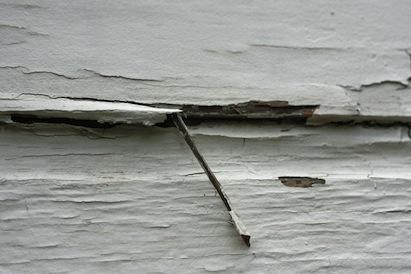 Report shows EPA underestimated costs tied to lead paint rule
On July 25, the U.S. Environmental Protection Agency's Inspector General reported on the findings of an investigation into the agency's economic analysis of the Lead: Renovation, Repair and Painting (LRRP) rule. Not surprisingly, that report determined that the EPA Office of Chemical Safety and Pollution Prevention (OCSPP) underestimated the rule's cost and overestimated its benefits.
Moreover, the EPA Inspector General found that the training manual and subsequent "certified renovator" training failed to clearly delineate which lead-safe work practices are mandated and which are simply recommendations.
The report recommends that OCSPP reexamine the costs and benefits of the rule to determine whether it should be modified, streamlined, expanded, or repealed in accordance with the Obama Administration's directive to reform unnecessary and burdensome regulations. The inspector's report further recommends that the EPA revise its training manual to more clearly distinguish which work practices are mandatory.
Bristling at the Inspector General's findings, the OCSPP responded by asserting that it does not intend to review its economic analysis, and that it has already addressed issues related to training under the lead paint rule. Nevertheless, the report's findings — coupled with numerous complaints voiced by NAHB and others regarding the rule's lack of clarity, the absence of an approved test kit, and more — have put added pressure on the EPA to resolve the issues related to this poorly written and implemented rule.
Similarly, NAHB chairman Barry Rutenberg's recent congressional testimony on inefficient government regulations that are harming housing and the economic recovery focused, in part, on the lead paint rule and provided further impetus for lawmakers to push the EPA into making the necessary revisions.
For more information, visit www.nahb.org/leadpaint.