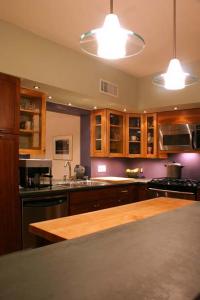 Remodeling activity jumps 15 percent in July 2012
Residential remodels authorized by building permits in the U.S. in July were at a seasonally-adjusted annual rate of 3,144,000, according to the latest data from the BuildFax Remodeling Index. This is 6 percent above the revised June rate of 2,975,000 and 15 percent above the July 2011 estimate of 2,725,000.
Seasonally-adjusted annual rates of remodeling across the country in July 2012 are estimated as follows: Northeast, 765,000 (up 11 percent from June and up 31 percent year-over-year); South, 1,420,000 (up 24 percent from June and up 29 percent YOY); Midwest, 507,000 (down 4 percent from June and up 1 percent YOY); West, 846,000 (up 2 percent from June and up 9 percent YOY).
"Remodeling activity rebounded in July after a slower June, and residential remodeling activity in 2012 remains significantly above what we saw in 2011," said Joe Emison, vice president of research and development at BuildFax.
The BuildFax Remodeling Index (BFRI) is based on construction permits for residential remodeling projects filed with local building departments across the country. The index estimates the number of properties permitted. The national and regional indexes are based upon a subset of representative building departments in the U.S. and population estimates from the U.S. Census.