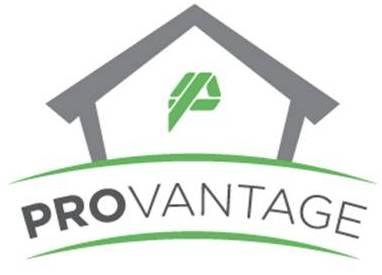 Ply Gem Windows, a leading manufacturer of window and door products, introduces the ProVantage preferred contractor program. This new program, the first of its kind for Ply Gem Windows, is designed to provide tools and support to help qualified professional remodelers find the best prospects, close more sales and build a better business.
"For many professional remodelers, gathering the resources and marketing tools necessary to generate new customers is a top priority, but can be time consuming and costly, so we created ProVantage to help them with the legwork," said Chris Pickering, vice president, marketing, Ply Gem Windows. "We asked our contractor customers what they wanted from a preferred contractor program, and, overwhelmingly, they want business support so they can put themselves in a position for success. Some manufacturers' preferred contractor programs offer prizes to members; but ProVantage offers them a full marketing toolbox and a partner at Ply Gem Windows to guide them along the way."
For an annual investment of $225, qualified professional remodelers can enroll in ProVantage at www.PlyGemProVantage.com and gain access to the following resources:
- Find the Best Prospects
- Preferred listing in the "Find-a-Professional" directory on www.PlyGemWindows.com.
- Inclusion on Angie's List through Ply Gem's partnership.
- Personalized 5-page web site that shows up in search results, increase presence in the local market.
- Discounted local market intelligence using the Residential Remodeling Index ("RRI").
- Easy access and special discounts to targeted consumer lists for use in direct mail, canvassing and online marketing.
- Close More Sales
- New in-home sales presentation for a laptop or tablet to professionally introduce the contractor member and Ply Gem Windows to homeowner customers.
- "VIP" access to the ProVantage Market to order literature, marketing materials, samples and more.
- Access to the members-only online portal for the latest product announcements, industry trends, marketing ideas, sales techniques and more.
- Build a Better Business
- A Ply Gem Windows sales representative assigned as a ProVantage program partner will help members get started and grow their Ply Gem Windows replacement sales through authorized distributors.
- Comprehensive supplier support, from ordering to delivery to service.
- Extensive member training for marketing, sales and installation.
- Peer to peer online forum to connect members and share best practices and tips.
Once accepted to ProVantage, the member will be contacted to collect information regarding their business to help populate their directory profile. Members will also be contacted by their Ply Gem Windows sales representative to walk them through the ProVantage program, including the features and benefits within the membership portal. Their business will be published on the Ply Gem Windows website under "Find-a- Professional" and their assigned local distributor will be notified of their acceptance into the ProVantage program.
To be eligible for the program, contractors must have at least three years of experience selling and installing replacement windows, a satisfactory rating with the BBB or similar service, up to date liability insurance, a current license or registration (where required) and a commitment to making the majority of replacement window purchases through Ply Gem Windows.
For complete details about the ProVantage program, please visit www.PlyGemProVantage.com. PR