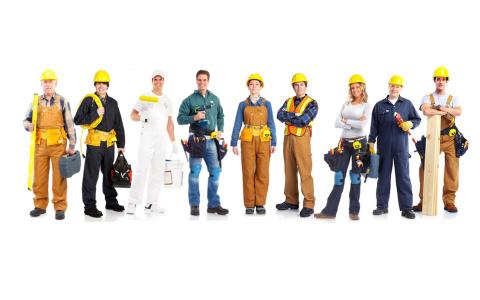 Photo via Creative Commons
A new survey by TINYpulse revealed that construction workers topped the list of the happiest employees, Fast Company reports.
After slipping into a 4.9 percent GDP contribution low during the recession, the industry bounced to 5.8 percent, or $925.4 billion, three years later. But it's not just the post-recession rebound that's causing construction workers to whistle while they work.
The survey also found that construction employees are happy because of the mentorships and apprenticeships that are the norm for the field, as well as many training opportunities offered by organizations.
What other reasons make construction workers happy? Find out at Fast Company.