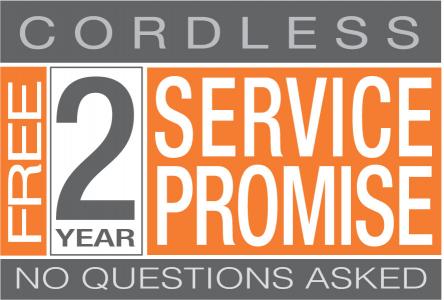 In an ongoing effort to offer customers an exceptional cordless nailer experience, Paslode announces a new 2 Year Service Promise that assures free, reliable service and repair for any eligible nailer. Good for any repair or service need from the date of purchase, the Paslode
2 Year Service Promise guarantees quality repairs using genuine factory parts, so its cordless nailers can consistently deliver the precision and power needed to ensure top-quality results all day, every day.
Additionally, as part of its commitment to customer satisfaction, Paslode promises to service and repair the tool under any circumstance, no questions asked. If a broken nailer is beyond repair and cannot be fixed, Paslode will replace it and issue another 2 Year Service Promise. Furthermore, Paslode ensures a three-day factory service turnaround and covers all shipping costs to receive and return the cordless nailer to the customer.
The 2 Year Service Promise applies to Paslode's Li-ion Cordless Framing Nailer (CF325Li), 16 Ga Angled Cordless Li-ion Nailer (IM250ALi) and Cordless Roofing Nailer (CR175C), as well as the Duo-Fast Cordless Roofing Nailer (DFCR175C).
"Our customers know we design our cordless nailing systems to work as hard as they do, but jobsite conditions often result in the need for repairs and service," stated Jill Rosset, Channel Marketing Manager. "Whether it's regular service or a broken nailer, Paslode's 2 Year Service Promise delivers hassle-free repair at no cost to the customer."
There are three simple steps required to participate in the 2 Year Service Promise program. First, Paslode users enroll online at www.paslode.com or by mail; those who enroll online will receive an additional two-month Service Promise extension. Second, participants simply activate their account. Finally, active members have the opportunity to initiate a service claim, which can be completed online as well as via phone or mail depending on the customer's preference, and Paslode will provide a pre-paid mailing label, packing instructions and UPS locations for shipment of the product. 
To learn more about Paslode or to participate in the new 2 Year Service Promise, visit www.paslode.com or call 1-800-634-7373.