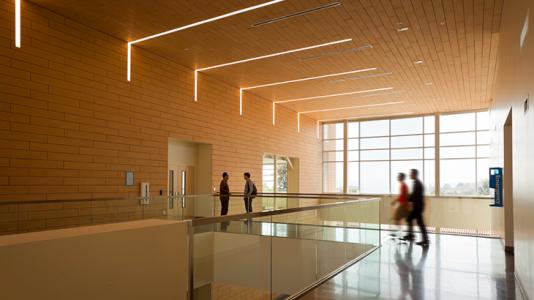 Mt. San Antonio College, located in Walnut, Calif., is now an NKBA accredited program provider.
The National Kitchen & Bath Association informed Professional Remodeler that Mt. San Antonio College, located in Walnut, Calif., met all requirements to be re-accredited as an NKBA Accredited Program provider of A.A.S. Interior Design - Kitchen and Bath Design and Kitchen and Bath Design Certificate.
NKBA Accreditation serves the professional needs of the industry and ensures consistent, quality education for students who want to become kitchen or bath professionals. The NKBA currently recognizes 55 schools in North America whose kitchen and bath curriculum meet the educational standards established by the NKBA.
These established standards include the knowledge and skills necessary for competent practice in the profession, divided into four categories: Planning and Design, Construction Systems, Business and Project Management, and Products/Materials. Each school seeking accreditation must adequately meet stringent NKBA standards in each of these areas. These schools submit a self-study report and an analysis of competencies as related to these areas of study. The educational institution must have accreditation recognized by the U.S. Department of Education or a provincial ministry of education in Canada.
NKBA Accredited Programs are evaluated with respect to mission, administration, curriculum, faculty, and resources to determine eligibility and the students' aptitude toward fulfilling the Association's required competencies. Industry professionals evaluate student work samples as a subjective measure of the program. Programs that meet the qualifications for accreditation, or a preliminary status of supported, are published both in print and on the NKBA website. Each year, the Association monitors the progress of these schools with the submission of student work samples based on the NKBA Student Design Competition. This process provides an outcome-based assessment to the schools. Accredited Programs have a reevaluation period of seven years. PR