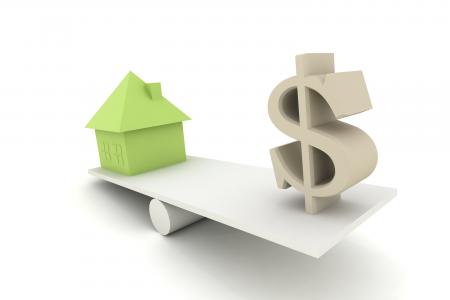 The number of residential properties with mortgages in negative equity in the U.S. dropped in the third quarter of 2010, marking the third quarter in a row the rate has decreased. CoreLogic, a firm that provides business data analysis, reported that 10.8 million, or 22.5 percent, of residential properties were in negative equity at the end of the third quarter. Another 2.4 million properties were in near-negative (less than five percent) equity. The aggregate level of negative equity was $744 billion in the third quarter, down seven percent from 2009.
Negative equity refers to borrowers who owe more on mortgages than their homes are worth. According to CoreLogic, the decrease is due to foreclosures on severely negative equity properties, rather than increasing home values.
Negative equity was concentrated in five states: Nevada, Arizona, Florida, Michigan and California. These states also showed the greatest decreases, however. Alaska led with a 1.8 percent decrease in negative equity properties, followed by Nevada, Arizona, California and Florida. Idaho and Alabama were the only states that showed increases.