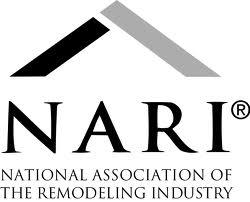 The National Association of the Remodeling Industry (NARI) named 152 regional CotY (Contractor of the Year) winners from the 2013 competition, of which 19 were team members. Judging for the regional projects took place at NARI's national headquarters in Des Plaines, Ill., during the second week of January.
Contractors from seven regions around the country vie for CotY Awards on an annual basis. National winners will be announced and honored during NARI's Evening of Excellence reception April 12 at the Intercontinental Kansas City at the Plaza in Kansas City, Mo.
All projects in the CotY awards program are an improvement or an addition to an existing structure, with the exception of one category, "Residential Exterior Specialty." Otherwise, new construction projects were not eligible.
The CotY Awards program also recognizes projects with universal design and green elements through the Universal Design Project Recognition Program and Green Project Recognition Program.
Competing projects were completed between July 1, 2011, and Nov. 30, 2012, and were not submitted in previous NARI National contests. An impartial panel of judges, experts within the remodeling industry and associated fields, selected winners based on each entrant's binders, which include "before and after" photography and project descriptions. Judging focused on problem solving, functionality, aesthetics, craftsmanship, innovation, degree of difficulty, and entry presentation. PR