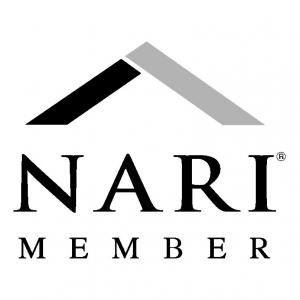 The National Association of the Remodeling Industry's (NARI) third-quarter Remodeling Business Pulse data of current and future remodeling business conditions is positive overall with mixed sentiment about the future. New weather-related developments are assumed to impact the remodeling industry on the East Coast next quarter as homeowners start to rebuild.
Research gathered in September shows remodelers are currently experiencing a positive business climate; in fact, it's at the highest position of the year and up by 2.5 percent since last quarter.
"Overall, NARI members are experiencing an upswing; however, the future paints a more mixed picture," says Tom O'Grady, CR, CKBR, chairman of NARI's Strategic Planning & Research Committee and president of O'Grady Builders in Drexel Hill, Pa. "Hurricane Sandy's destruction will likely spur more activity on the East Coast."
National results placed predictions in the next three months at their weakest point this year, dropping 6.3 percent since the second quarter. More specifically, this quarter's data attributes future declines to the following: high uncertainty at 76 percent, unemployment at 24 percent, and difficulty in acquiring loans, also at 24 percent.
"Those benefiting from positive economic and housing trends are wary of whether this growth will sustain under changes in the near future in regards to the election and economy," O'Grady says.
 What has stayed consistent is the overall business conditions data, which shows a majority of NARI members feeling positive about all four indication areas:
Inquiries
Requests for bids
Bid conversions and
Value of jobs sold
The primary driver of this growth has also stayed consistent over the last three quarters, with 81 percent reporting postponement of projects as a driver of growth. The additional two reasons include improving home prices, at 43 percent, and certainty about the future, at 41 percent.
 "Pent-up demand continues to be a huge contributor to home improvement activity, particularly in those who are choosing to stay in homes longer term," O'Grady says. This long-term mentality is driving universal design and energy-efficient projects, but shrinking project size and cost.
In addition, increases in housing prices and affordability and low interest rates are sparking some activity in the home sales market, which often leads to remodeling projects. This trend is in position to become a possible significant driver in 2013. Although as of now, the difficulty in obtaining financing continues to cast a shadow over significant growth of this trend.
"There is a lot at stake in the coming months, both positive and negative, and NARI members are continuing to stay on the course by monitoring the trends and adapting to changes as they come," O'Grady says.