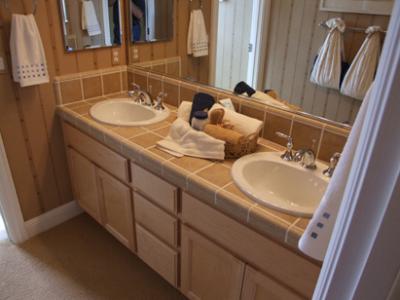 NAHB identifies top counties for residential remodeling
Los Angeles County, Calif., leads the nation in total county remodeling expenditures per year at $8.4 billion, according to the National Association of Home Builders (NAHB). Meanwhile, regarding remodeling dollars spent per household, Nantucket County, Mass., ranks highest with a yearly average of $8,520.
"Residential remodeling is one of the housing industry's bright spots, and in some parts of the country this is more true now than ever," said NAHB Remodelers Chairman George "Geep" Moore Jr., GMB, CAPS, GMR and owner/president of Moore-Built Construction & Restoration Inc. in Elm Grove, La. "The level of remodeling activity varies by region and town, but homeowners throughout the country are increasingly choosing to renovate their homes or build additions to meet their changing lifestyles."
While the average value across all counties nationwide for total remodeling expenditures per year is $66 million, the following is a breakdown of top counties by region:
· West: Los Angeles County, Calif., $8.4 billion

· Midwest: Cook County, Ill., $4 billion

· Northeast: Nassau County, N.Y., $1.9 billion

· South: Miami-Dade County, Fla., $1.7 billion
The average amount spent on remodeling projects per household nationwide is $1,907. The top counties by region for remodeling spending per home are as follows:
· Northeast: Nantucket County, Mass., $8,520

· West: Marin County, Calif., $7,782

· South: Falls Church City, Va., $6,099

· Midwest: Cook County, Ill., $3,466
"Nationally, we're forecasting a continued increase in the demand for residential repairs and improvements," said NAHB Chief Economist David Crowe. "Based on our analysis of the remodeling spending numbers, we are able to identify areas of the country where our members can take advantage of this growing opportunity. The county estimates also include useful information on the local conditions that influence remodeling spending — particularly the number, age and value of owner-occupied homes."
The NAHB model uses data from the American Housing Survey — which is funded by the U.S. Department of Housing and Urban Development and conducted by the U.S. Census Bureau — to estimate local remodeling based on home and homeowner characteristics. It is then applied to the information on every county's homes and homeowners that the Census Bureau released late last year from its American Community Survey.