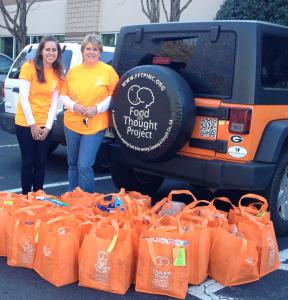 Hansgrohe's 25th year in North America was cause to celebrate and not just because it was an anniversary year. Beyond its day-to-day business operations, the North American subsidiary also continued its commitment to its community throughout the year. Whether through product donation or cause-related social media campaigns and events, Hansgrohe did its part to lend a hand in its backyard and beyond.
This fall, Hansgrohe contributed to the Ronald McDonald House of Long Island, which is a home-away-from-home for families of seriously ill children. For the nonprofit's Project Design 2013 initiative, Hansgrohe teamed up with 18 designers to help to transform the house into a home. The company's showerheads and faucets were essential to the redesign of the original 18 bedrooms and adjoining bathrooms, as well as the three common area bathrooms. This show house, the very first of its kind for the design industry, is now a permanent space for the families that utilize Ronald McDonald House's services.
The theme of the home was also present in another end-of-the-year endeavor. Hansgrohe kicked off the holiday season with a company-wide collaboration with the Food for Thought Project, which serves the area around the company's Alpharetta headquarters. The non-profit organization places the opportunity to give back directly into the hands of local residents, by delivering food donation bags to participating homes and collecting the full bags on pick-up dates. The food is then distributed to area pantries. Hansgrohe made a cash donation and also purchased $3,500 worth of food. In addition, Hansgrohe provided bags to all of its employees who rallied for the cause filling many Food For Thought bags with their own provisions.
Hansgrohe also donated product to a designer show house benefit in Glen Cove, Long Island called "Home is Where the Heart Is," for the American Heart Association. Products were featured in Vasi Vpsilantis Design Associates' kitchen and Dee Ann Design's third floor bath.
This October, Team Hansgrohe headed to nearby Atlanta to take part in the 6th Annual Bowling for Boobs. Dressed from head to toe in pink, complete with tutus and wild wigs, the team took home the "Breast Dressed" award. The festive event, which benefits breast cancer research, raised over $20,200 for research, public health education, health screening and treatment services.
The New Year brings new opportunities. With a major focus on health and wellness, Hansgrohe N.A. and its team will continue its commitment to community and play an active role in giving back. PR