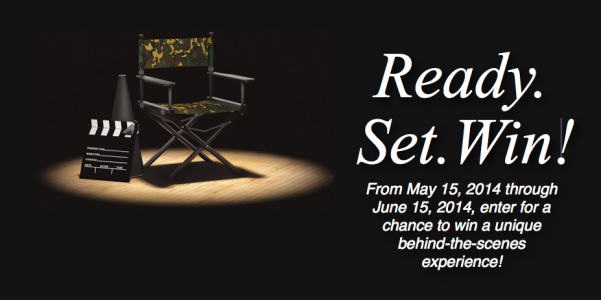 GAF, a North American roofing manufacturer, is continuing its 2014 Enter for an Experience sweepstakes, giving roofing contractors the chance to win one of three unique "life experiences" with major celebrities.
After recently concluding the first round of its 2014 Enter for an Experience sweepstakes—where roofing contractors could enter to win a ride-along with Paul Teutul Sr., the star of the television series American Chopper and Orange County Choppers—GAF is kicking off round two of this exciting promotion. From May 15, 2014, through June 15, 2014, roofing contractors can enter the "Get Real" contest to win a day on the set of a record-breaking, popular reality television show, including airfare, 2 nights at a hotel, and $1,000 in spending money. Five runners-up will win $500 gift cards. For more information and to enter the sweepstakes, go to: gafexperience.com.
Contractors should check the GAF Facebook page at facebook.com/gafroofing to find out more about the 2014 Enter for an Experience sweepstakes and for information about the next and final round in July.
GAF is proud to support Operation Finally Home with a donation in conjunction with our Enter for an Experience sweepstakes! Check them out and show your support at operationfinallyhome.org. PR
To learn more about GAF products and programs, visit gaf.com. PR