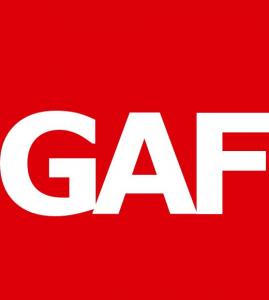 GAF's 2014 Enter for an Experience sweepstakes.
GAF announced its 2014 Enter for an Experience sweepstakes, giving roofing contractors the chance to win one of three unique "life experiences" with major celebrities.
The first life experience that contractors can enter to win is through the "Get Biking" promotion. The grand prize is a ride-along with Paul Teutal Sr., star of the television series American Chopper and Orange County Choppers. The winner will receive round-trip airfare and ground transportation for two people, a hotel room for two nights, a ride-along and lunch with Paul Sr., and a bike shop tour at the world-famous Orange County Chopper location in Newburgh, NY.
The Get Biking promotion starts on April 1 and runs through April 30. The grand prize winner and guest will ride with Paul Sr. in the Hope for Heroes ride on June 29th in Newburgh, NY. Five runners-up will win $500 gift cards. For more information and to enter the sweepstakes, go to: www.gafexperience.com.
As in 2012 and 2013, GAF will be sponsoring events at select distributor locations across the country to support the promotion. Contractors who attend these events will be treated to a lunch from GAF and be eligible to win lots of local prizes, including gift cards, hats, and t-shirts.
Participating distributors will reach out to invite local contractors and feature signage announcing the events. Contractors should also check the GAF Facebook page at www.facebook.com/GAFRoofing to find out when events are coming to their area. PR