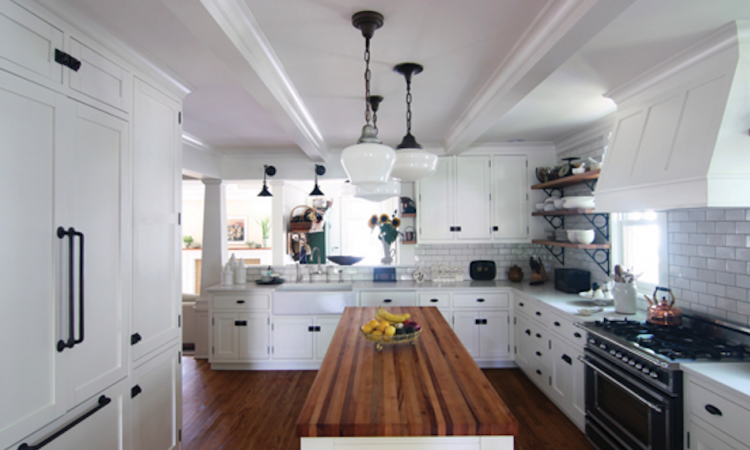 Photos: Amanda Fox/CBI Design Professionals
Addition Under $150,000
Kramer Building Co., Troy, Mich.
Architect: CBI Design Professionals
Project Goals: As their family grew, the owners of this colonial revival cottage required more living space than their 70-year-old home could provide.
Challenges: The clients wanted to install custom inset cabinets, but the cost was a concern. The existing aluminum siding and trim concealed original millwork and shingles that, when exposed, proved to be in poor condition.
Solutions: After researching several options, the clients found that it was just as cost-effective to use the local cabinetmaker. This also allowed for more precise detailing and the inclusion of unique features.
The original siding and trim was either repaired or replaced, creating a seamless exterior appearance.
The kitchen was gutted, expanded, and opened up to a family room and nook area at the rear of the home. The family room opens to a screened porch that takes advantage of a previously unused side yard.
The result is a classical farmhouse kitchen updated with modern features. The much-needed new rear entrance gives the family space for a laundry room and is now the primary entry point from the detached garage.
What the judges said: "This project has such charm. The kitchen layout is perfect, with great flow. The coffered ceiling adds huge impact to the room."