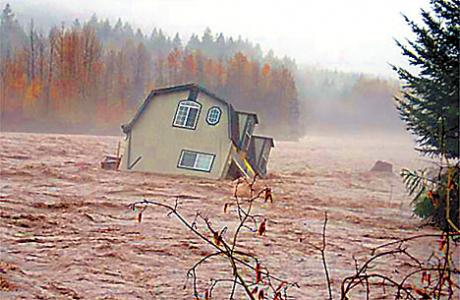 NAHB applauded the Senate for approving flood insurance legislation on March 13 that will provide much-needed certainty to home owners and financial stability for the National Flood Insurance Program (NFIP). H.R. 3370, the Homeowner Flood Insurance Affordability Act, was approved by the House earlier this month and is expected to be signed into law shortly by President Obama.
"By providing a more affordable rate structure for policyholders and repealing point-of-sale rate increases, the bill is a boon for home owners and home buyers," said NAHB Chairman Kevin Kelly. "Further, it gives an important boost to home building and remodeling, while simultaneously shoring up the NFIP."
H.R. 3370 will help address some of the costly and unintended consequences of the Biggert-Waters Flood Insurance Reform Act, including huge premium spikes and impacts on the sale, construction and remodeling of homes across the nation.
Further, it restores the "substantial improvement threshold" that triggers a higher flood insurance rate to the historic 50 percent level of a structure's fair market value, which is important for remodelers across the nation.
For an in-depth look at the impact of this legislation, watch an interview with NAHB Remodelers Chair Paul Sullivan and NAHB Senior Vice President of Government Affairs Jim Tobin following the passage of H.R. 3370 in the House of Representatives. PR