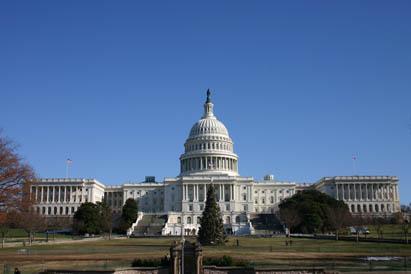 Congress introduces amendment to lead paint rule
Today, Congressmen John Sullivan (R-Okla.) and Tim Murphy (R-Pa.) introduced H.R. 5911, the Lead Exposure Reduction Amendments Act of 2012, to improve the lead paint rule for remodelers who must comply with the costly work practices and record keeping requirements of the rule.
H.R. 5911 is companion legislation to S.2148 introduced in March and responds to concerns from NAHB Remodelers and affiliated trade groups about the Environmental Protection Agency's Lead: Renovation, Repair, and Painting (LRRP) rule.
The EPA's LRRP rule, which took effect on April 22, 2010, requires that remodelers and contractors working in homes built before 1978 be trained and certified by the EPA on lead-safe work practices before they can legally work in those homes.

The bi-partisan bill was introduced with additional co-sponsors including Reps. Aaron Schock (R-Ill.), Billy Long (R-Mo.), Kristi Noem (R-S.D.), Leonard Boswell (D-Iowa), Frank Lucas (R-Okla.), Dan Boren (D-Okla.), Tom Cole (R-Okla.) and James Lankford (R-Okla.)
"Congressmen Sullivan, Murphy, and their colleagues are to be commended for sponsoring this legislation that will not only make the EPA's lead paint rule more workable, but continue to protect pregnant women and small children," said NAHB Remodelers Chairman George "Geep" Moore Jr., GMB, CAPS, GMR, a remodeler from Elm Grove, La. "Along with S.2148, this legislation shows that there is support in Congress for improving the lead paint rule to make it easier for homeowners and lead-safe certified renovators who are working to comply with this overly burdensome regulation."
The Lead Exposure Reduction Amendments Act of 2012 will:

• Reinstate the opt-out provision to allow homeowners without small children or pregnant women residing in them to decide whether to require LRRP compliance, not the government.

• Suspend the LRRP if EPA does not approve a commercially available test kit that meets the regulation's requirements.

• Allow remodelers the "right to cure" paperwork errors found during an inspection.

• Eliminate the "hands-on" recertification training requirements.

• Prohibit EPA from expanding the LRRP to commercial and public buildings until at least one year after the agency conducts a study demonstrating the need for such an action.

• Clarify the definition of "abatement" to specifically exclude remodeling and renovation activities.

• Provide an exemption to the regulation for emergency renovations.