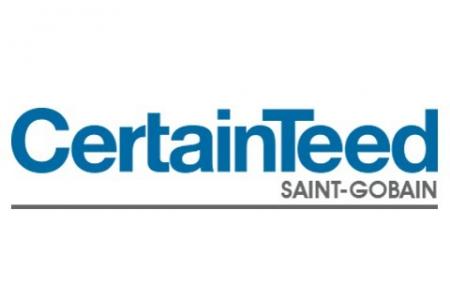 An ongoing partnership between CertainTeed Corp. and building products distributor ABC Supply Co, Inc., is helping prepare carpentry students at a Massachusetts technical high school for the workforce with important industry training. 
For six years, representatives from CertainTeed and ABC Supply's Fall River, Mass., location have made visits to Upper Cape Cod Regional Technical School in Bourne, Mass., to give hands-on instruction in the proper installation of vinyl and polymer siding and PVC trim. Students who successfully complete these sessions can earn CertainTeed Master Craftsman installer certification, which gives them a leg up as they enter the workforce after graduation.
The high school's carpentry program has always pursued large, real-life projects, such as constructing or remodeling campus buildings, to give students more hands-on experience with trade skills. Their most recently completed building was the school's 10,000 square-foot Nursing and Allied Health Education Center, which features Cedar Impressions Triple 5-inch Straight Edge Polymer Perfection Shingles in Sterling Gray, Cedar Impressions 6-1/4-inch Half Round Shingles in Granite Gray, Restoration Millwork PVC Trim and Landmark roofing shingles. The school has used this blend of exterior products and colors on all of its projects so campus buildings will match. 
Working with the students and partnering with ABC Supply has been an equally rewarding experience for CertainTeed.
"ABC Supply has been a good friend to the carpentry program at Upper Cape Cod Regional Technical School for some time, and we commend the support they've given with valuable installation training and always punctual deliveries," says Deane Smith, vice president of sales for CertainTeed Siding Products Group. "It's been a pleasure working alongside them to support  the school's efforts to provide top-quality vocational education to the construction professionals of tomorrow." PR