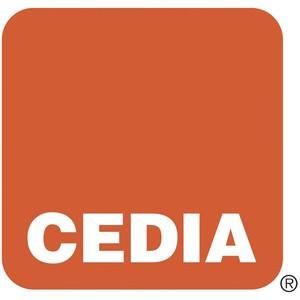 Electronic systems contractor (ESC) companies are stable, growing again, and willing to take risks on new strategies to keep growing, according to the Custom Electronic Design & Installation Association's (CEDIA) 2012 Benchmarking Survey.
Other findings from the survey included:
• Participants of the CEDIA survey reported an expected increase in revenue from 2011 to 2012 of 12 percent.
• Median number of employees stayed flat from 2010 to 2011 at six employees per company (full and part-time). However, ESCs indicate that they will increase their staff by 10 percent in 2012.
• 82 percent of ESCs expanded service/technology offerings to increase profitability.
• The percentage of companies offering remote network monitoring and diagnostic services has doubled in a year (16 percent in 2011 to 32 percent in 2012).
• Of the 87 percent of ESCs utilizing some type of space as a showroom, 63 percent report that their space is focused on demonstrating the "integrated home" instead of only a dedicated home theater.
The association's annual survey is designed to help electronic systems contractors improve and strengthen their business and assess opportunities for growth and development.
For more information, please visit http://www.cedia.org. PR