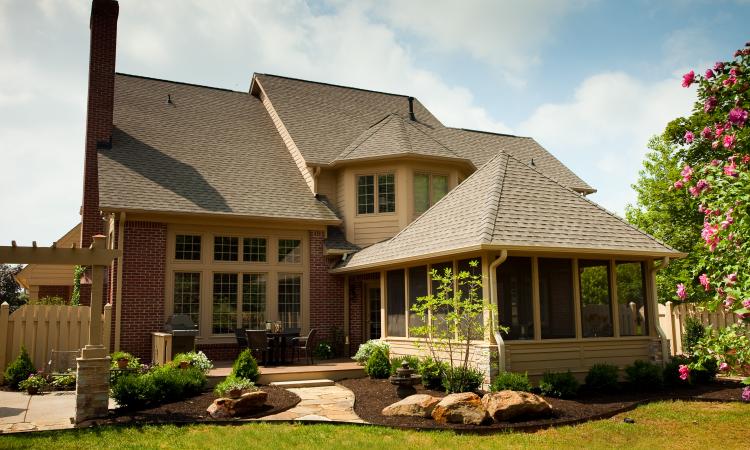 Upgrades that help to improve a home's efficiency and reduce monthly expenses are moving to the forefront of remodeling.
There are encouraging signs that the U.S. remodeling industry is improving, and a renewal of the country's housing stock is underway. Home values are increasing, consumer confidence is up, and there is pent-up demand for household improvements that enhance comfort and quality of life.
Recent studies confirm that the remodeling industry is primed for growth. Households are increasing their investments in environmentally sustainable improvements, lenders and new owners are rehabilitating millions of foreclosed properties, and older homeowners, such as baby boomers, are retrofitting their homes to accommodate their desire to age in place.
In addition, the second largest generation of homebuyers in U.S. history—the echo boomers—is just beginning to enter the housing market. Thus, the future market potential is immense, and remodelers must be prepared to take advantage of this growth and meet the needs of today's homeowner.
Factors driving the remodeling boom
The aging baby boomer market, consisting of individuals between 48 and 67 years old, will play a major role in the remodeling renaissance. As this generation moves into retirement, they will seek retrofits to their current homes.
This trend represents a dramatic shift and a major opportunity for remodelers. According to a recent Harvard Joint Center for Housing Studies report, "A decade ago, owners age 55 and over accounted for less than one-third of all home improvement spending. By 2011, this share had grown to nearly half."
Simultaneously, more than 84 million echo boomers will enter the market over the next two decades and drive home purchases and remodeling spending. Echo boomers are projected to outnumber baby boomers by more than 12 million as they start to enter their peak remodeling years over the next decade.
The echo boomer generation is racially and ethnically diverse. By the year 2020, minorities will account for an average of seven out of 10 new households, with young Hispanics leading the way. This segment will have a critical influence on housing design and functionality, as it is likely to spread over multiple housing types from apartments to existing homes to new construction—consistent with attitude and financial wherewithal.
Further bolstering remodeling potential is the buildup of distressed properties that will return to the market as home values continue to increase.
According to the Harvard study, "In 2011 alone, renovations of just over a million distressed properties generated about $10 billion in spending."
Contractors, remodelers, and building material suppliers must understand the profile of these new customers and the factors driving remodeling spending to take advantage of this enormous potential.
Affordability and energy efficiency
Upgrades that help to improve a home's efficiency and reduce monthly expenses are moving to the forefront of remodeling.
According to the Harvard report, "The share of total market spending on energy-related projects rose sharply from 23 percent in 2007 to 33 percent in 2011. About a quarter of households undertaking home improvement projects in 2011 did so for energy efficiency purposes."
We may see an even greater increase in demand for energy efficient upgrades as U.S. homeowners can receive a Federal Energy Efficiency Tax Credit of up to $500 for qualifying energy efficiency improvements purchased through the end of 2013.
Remodeling projects such as switching to high-efficiency appliances and improving insulation and air sealing are examples of improvements that can make a home more energy efficient and comfortable. Not only do insulation projects make homes more comfortable, but also studies by the U.S. Department of Energy show that homeowners can reduce their heating and cooling bills by up to 20 percent per year by properly air sealing and insulating their homes
As homeowners demand more comfort and lower energy costs, contractors are seeking high-performing, energy-efficient products from building materials suppliers that will meet consumer demands and differentiate them from the competition.
Remodelers and contractors must provide solutions for homeowners seeking high-performance products that will maximize their home investments.
Remodelers get ready for recovery
The remodeling recovery is underway and contractors must understand the needs and desires of remodeling prospects, segments, and new growth areas such as energy-related retrofits. Contractors may need to adjust their business models to show how their work provides real value for today's homeowners and partner with building materials manufacturers that provide these solutions.
By understanding the factors and key players driving the remodeling boom, remodelers will be poised to grow from the resurgence. The future market potential appears immense, and savvy remodelers will be poised to take advantage of this growth. PR

--

Julian Francis is vice president and general manager of residential insulation for Owens Corning.