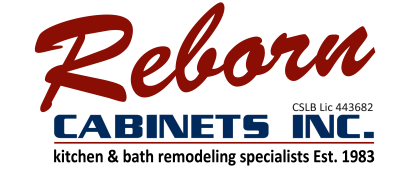 Each year, the NFL, NBA, NHL, and MLB name a Most Valuable Player for their performance during the regular season. Players such as Peyton Manning, Michael Jordan, Wayne Gretzky, and Mickey Mantle have been honored for their achievements on the field, court, ice, and diamond.
In the remodeling industry, chances are your company recognizes an employee on an annual basis whether it is for sales, design, or customer service, for example.
For nearly 10 years, Professional Remodeler has named a Remodeler of the Year. Some of the recent winners include Lindus Construction (2012), Anthony Home Improvements (2011), Case Design (2010), and Marrokal Design & Remodeling (2009) to name a few.
Each summer, we receive applications from remodelers from all over the country for the Remodeler of the Year. This year alone, we received more than 20 applications ranging from large firms with a national presence to one-man operations that do business only in a select area.
What does it take to win Remodeler of the Year? Some of the criteria we look at include: years in business, remodeling installed volume from the past two years, projected installed remodeling volume for the coming year, honors and awards received by the company, and challenges faced. Finally, we require a short essay wherein the applicants describe why they should be considered for the Remodeler of the Year. Typically, the latter may describe the company's service to the industry, professional organization memberships, marketing efforts, or even a creative sales or design strategy. Specifically, these are the business approaches that differentiate your company from the competition.
Once the applicants are filtered based on their initial responses, the editorial staff digs deeper into the companies until we have a short list of finalists. From there, we tap into our sources in the remodeling industry to get their feedback on the finalists. Once vetted, we hold another round of discussions where we deconstruct the companies again, eliminating the few remaining firms until we have a company that stands head and shoulders above the rest.
Professional Remodeler is pleased to announce that Reborn Cabinets of Anaheim, Calif., has been named the 2013 Remodeler of the Year. In business since 1983, Reborn Cabinets has grown from virtually nothing but a small shop with a table saw to $14.3 million in revenue in 2012. More importantly, the family owned and operated company has continually reinvented itself to stay ahead of an ever-changing remodeling market.
Managing Editor Kyle Clapham explains how the 2013 Remodeler of the Year has stayed relevant and profitable for 30 years in the detailed article "Reborn Supremacy" on page 22. The article also explains how the company recently embraced smaller jobs in the post-downturn economy to successfully increase revenue and compound growth.
On behalf of Professional Remodeler, I extend our congratulations to everyone at Reborn Cabinets on being named our Remodeler of the Year. Your hard work and dedication have made Reborn Cabinets worthy of the recognition. PR