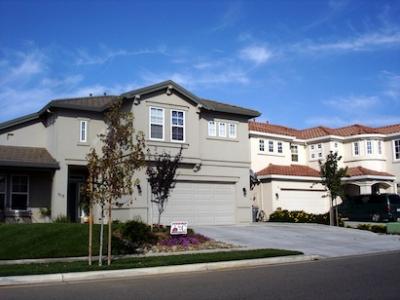 The luxury housing market is back, according to a recent article in the Wall Street Journal. Some of the properties mentioned in the WSJ report are off-the-charts expensive:  $88 million for a condo in New York City; a one-bedroom home in Los Angeles that sold for $20.1 million; a record $47 million sale in South Florida.
But low inventory, strong demand and attractive mortgage rates are also breathing new life into the $1 million-plus market. The real-estate information company DataQuick notes that sales of homes in this price range rose by 9 percent in the first nine months of 2012, compared to the same period one year ago. That's the highest level in four years.
Here's another interesting fact from Zillow: in the first half of 2012, the markets experiencing the biggest jumps in sales in the $1 million-plus range were Houston; Jacksonville, Fla.; Riverside, Calif.; San Jose, Calif.; and Portland, Ore. The strongest sales, says WSJ, are in the $1 million to $2 million range, which could be a sweet spot for home builders as foreclosures dwindle.
So what will new $1 million homes look like going forward? Of course a lot depends on the local market, but I'm betting the footprints will be smaller as well as the operating costs. Efficiency and flexibility will continue to be watchwords, but the emphasis will increase on authenticity in architectural style and details.
Check out the next Parade of Homes or Street of Dreams in your area and let me know if I'm wrong.