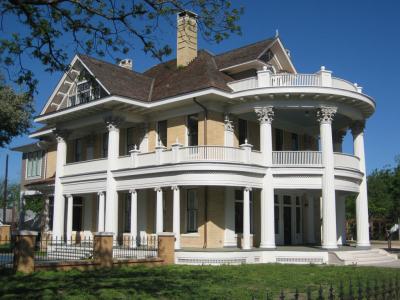 It's award season again here at Professional Remodeler and with the help of Ken Kanline at the Chrysalis Awards, this may be the best series of entries that has ever been submitted to our Design Awards program.
This year we received a huge number of high-quality remodeling projects that demonstrated the latest remodeling design trends. From kitchen and bath remodels to whole house reconstruction projects, hundreds of entries were submitted for the 2013 Design Awards. 
The monumental task of reviewing each of the entries, grading them on specific criteria, and then reviewing the projects again before assigning the final award designation fell upon the shoulders of four remodeling industry veterans. This year's judges included:
Bob Bell, CAPS, CGR, Bell's Remodeling
Craig Durosko, GMR, CGP, CR, founder and chairman, Sun Design Remodeling Specialists
Stephen C. Gidley, GMB, CAPS, CGP, CGB, CPRC, CR, president and CEO, Stephen C. Gidley Inc.
Don Van Cura, CR, CKBR, CLC, owner and president, Don Van Cura Construction
This past summer, these four gentlemen sequestered themselves in a room at the University Club of Chicago for the better part of two days reviewing the Design Awards. After deconstructing and discussing each of the entries multiple times over, our judges pared the entries down and recognized a total of 101 for a specific award. Broken down by the level of award, there were 30 Bronze, 32 Silver, 26 Gold, and 13 Platinum winners. The Platinum level included our Project of the Year, a Green Remodel completed by the Phil Kean Design Group (see "Greener Pastures", page 22).
This year there were 15 companies recognized for two awards; three companies won three separate awards; one company was recognized for four awards; and two companies (Custom Design & Construction and PURE Design Environments) each won five Design Awards. 
Design trends come and go every year and that is reflected in our Design Awards. Two years ago smaller budget kitchen and bath projects dominated the entries. Last year we saw a large number of outdoor living and whole house remodeling projects submitted. This year the Bathroom Over $30k and Kitchens $50k-$100k categories garnered a good portion of entries.
The number of high-end, big-ticket remodeling projects have waned over the past few years, but they still exist—just in fewer numbers. Most recently we noticed a shift toward practical, needs-based projects reflective of a struggling economy.
Where are we today? There is evidence out there for both types of projects. As the economy continues to improve, homeowners are once again investing more in their homes; furthermore, homeowners are finally completing the remodeling project they postponed a couple of years ago.
As consumer confidence increases, bids will continue to turn into projects for the remodeling industry. Recent statistics from both NARI and NAHBR have indicated that market activity in 2013 continues to increase quarter over quarter.
The remodeling market has stabilized, but we will have to take a wait-and-see approach before we give 2013 any awards.