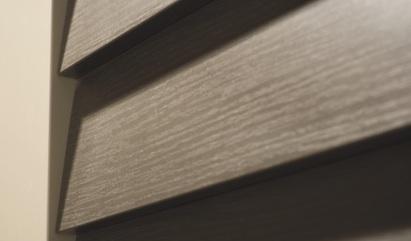 The APEX Ultrex Siding System is a new, premium class of siding and trim. Extreme heat, extreme cold, high humidity, saltwater, and major storm systems are no match for APEX.
APEX siding is made with Ultrex pultruded fiberglass, a patented proprietary material pioneered by Marvin.
With an expected life of 50 years or more, APEX siding and trim offers lasting beauty and is an environmentally friendly, low maintenance, impact resistant alternative to fiber cement, wood and vinyl siding. Available in 10 rich and enduring colors; in two widths (4-inch and 7-inch); and in either a smooth or wood grain finish, APEX siding and trim can be used in a variety of residential architectural styles.