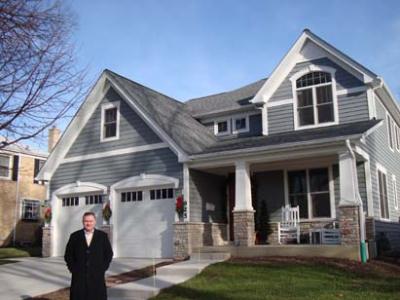 5 keys to marketing remodeling design awards
In November 2011, Palatine, Ill.-based remodeler Patrick A. Finn and his company, Patrick A. Finn Ltd., earned seven Key Awards from his local HBA.
It was a nice result for the first-time entrant, but the question quickly became how to make the most of those awards.
"We realized we had a story to share that could get people excited about the housing market," said Finn. "It was our way of acknowledging the many talented craftsmen who came together to create award-winning products." Adds Finn, "We are thrilled the story has turned into new business opportunities."



Finn shares five ways his company has leveraged their success into opportunity:



Website – "Clients and prospects go to our website for examples of current projects and to hear what others are saying about our work," says Finn. "It's also a great place for our clients to show friends and family their new home or remodeling project."



Social media – Building relationships and networking are cornerstone principles of Patrick A. Finn Ltd., so sharing the story on Facebook and Twitter has been a natural. Connections have been able to comment on and share in the excitement about Finn's success.



Local and online media coverage – In December, Finn had a PR firm create a press release focused on the company's achievements. Distributed locally, nationally and online, the story was picked by local, national and trade publications and netted Finn a feature spot on national TV.



Marketing materials - Immediately after the awards, they started incorporating the award logo in their marketing collateral. It is a passive way to generate credibility for their services. For example, they send out postcards to the area newcomers within a couple of months of their move; not only did they completely redesign the mailer, but they also made it a point to feature their most recent accomplishments. This gives the possible clients a sense of trust and validity on the quality of their work.



Strategic partnerships - Patrick A. Finn Ltd. has an extensive network of strategic partners that can either be referral partners, vendors or simply acquaintances and thought it was important to share the good news with them. They found this very effective since most of their business is generated through word of mouth.